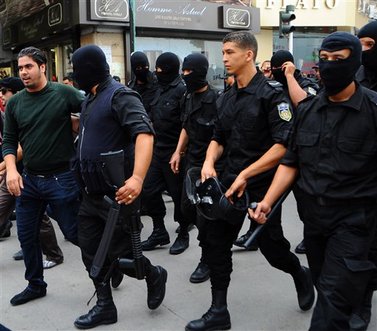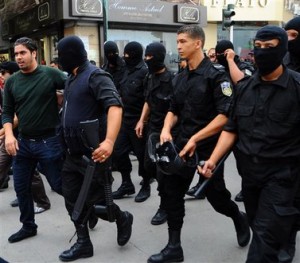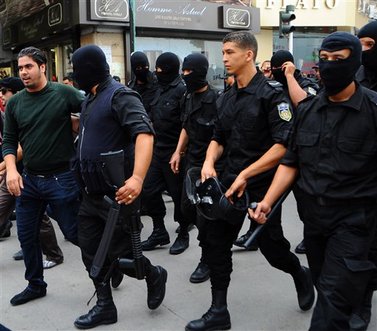 The Tunisian president has declared a state of emergeTunisian Security Forcesncy in Douz, a southern desert town swept by days of clashes between rival tribes, his office said.
A statement late Thursday said an overnight curfew would remain in force until May 22 because of violence that broke out in the town.
Several people were wounded in the unrest, which saw members of the two groups firing birdshot and hurling rocks and sticks at each other during clashes this week over a land dispute, interior ministry spokesman Mohamed Ali Aroui told AFP.
He was unable to give details on the victims of the violence, but said calm had returned on Friday.
"Following the dangerous deterioration in the security situation…President Moncef Marzouki decided to declare a state of emergency in the South Douz region on Thursday, May 8 until Thursday, May 22," his office said in a statement.
The interior ministry said a curfew had been imposed from 10:00 pm (2100 GMT) to 5:00 am, in the town, around 400 kilometres (250 miles) south of Tunis.
A similar curfew was imposed three years ago after clashes erupted between youths in Douz, which lies on the edge of the Tunisian Sahara.