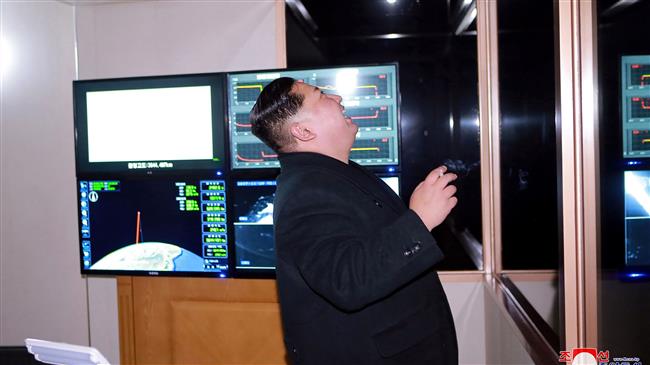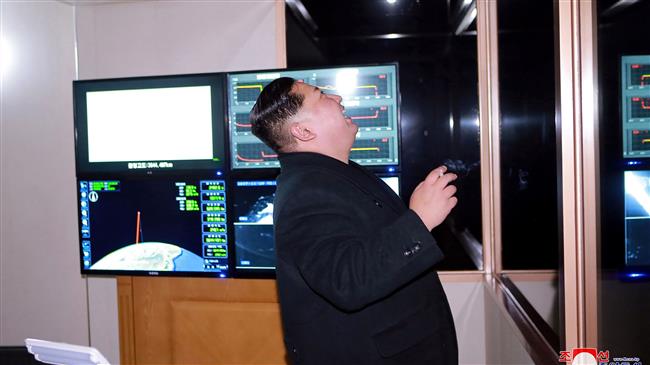 North Korea has described US President Donald Trump's first State of the Union address as "screams of Trump terrified" by Pyongyang's power.
The US president's maiden speech for national unity reflected "the height of Trump-style arrogance, arbitrariness and self-conceit," the North's state-run KCNA news agency quoted an unnamed North Korean Foreign Ministry spokesman as saying in a statement on Sunday.
"Trump also insisted upon the 'maximum pressure' against our country, viciously slandering our most superior people-centered social system," the statement added.
Three days earlier, Trump criticized alleged rights abuses in North Korea.
The American president alleged that "no regime has oppressed its own citizens more totally or brutally than the cruel dictatorship in North Korea."
Trump also struck a dire note of warning about North Korea, saying the country's "reckless pursuit of nuclear missiles could very soon threaten our homeland."
He added that past experience had taught the Americans that "complacency and concessions" only invited "aggression and provocation", vowing that he would not repeat the mistakes of previous administrations, which purportedly got the US into a very "dangerous position."
US President Donald Trump has delivered his first State of the Union address before a joint session of Congress.
Pyongyang further said in the statement that what Trump said about the North was rooted in his fear of "the power of the DPRK [Democratic People's Republic of Korea] that has achieved the great historic cause of completing the state nuclear force and rapidly emerged as the strategic state recognized by the world."
Shortly after Trump's speech on Wednesday, the North described the current US administration as a "racist billionaires' club", adding, "Racial discrimination and misanthropy are serious maladies inherent to the social system of the US."
North Korea accuses the US administration of being a billionaires' club engaged in a "policy of racism" while denying health care and freedom of press to its citizens.
The comments follow months of fiery rhetoric between the two countries that have seen tensions rising, with Trump drawing criticism at home for repeatedly using highly-menacing language towards Pyongyang.
Fed up with the American president's harsh rhetoric, Pyongyang warned in its Sunday statement that "If Trump does not get rid of his anachronistic and dogmatic way of thinking, he will only bring about the consequence of further endangering security of the United States."
The US and its allies in the West and in Asia engineered tough UN sanctions on North Korea last year when Pyongyang test-fired two missiles in July and then carried out its most powerful nuclear test in August.
However, many said the sanctions would not deter North Korea from pursuing its nuclear and missile program, which Pyongyang insists is part of its defense policy against the United States. Critics have repeatedly warned that sanctions would more affect North Korean people rather than its military and the government.