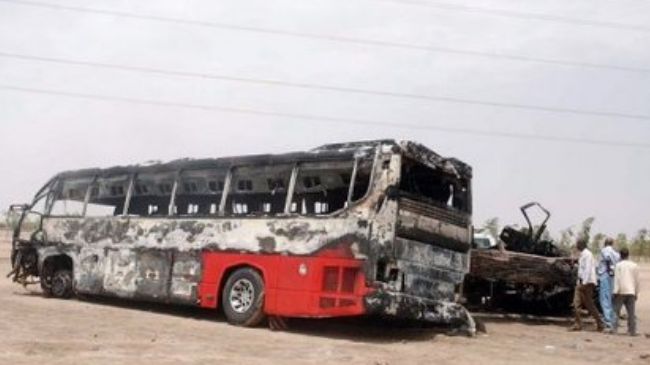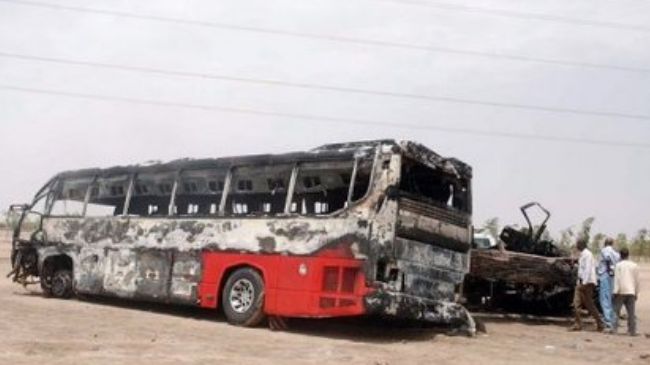 At least 33 people have been killed and two dozen others injured in a bus collision near Sudan's capital Khartoum.
The accident took place on Wednesday between a full-sized passenger bus and a minibus near El Kamlien, located about half a mile between Khartoum and Wad Medani.
"The minibus tried to overtake another vehicle and then collided with the bus," a police statement said.
In October, 13 people died and nearly 30 others were injured when two buses collided after one of the vehicles blew a tire on a road to Wad Medani.
Also in 2009, 21 people were killed after a bus and truck collided south of the Sudanese capital.
Deadly road accidents involving buses are common in Sudan.