Africa
North America
World News
Sudan coup happened during US envoy's visit
The United States has expressed alarm over a military coup in Sudan, that happened shortly after Washington's special envoy for the Horn of Africa landed in the African country.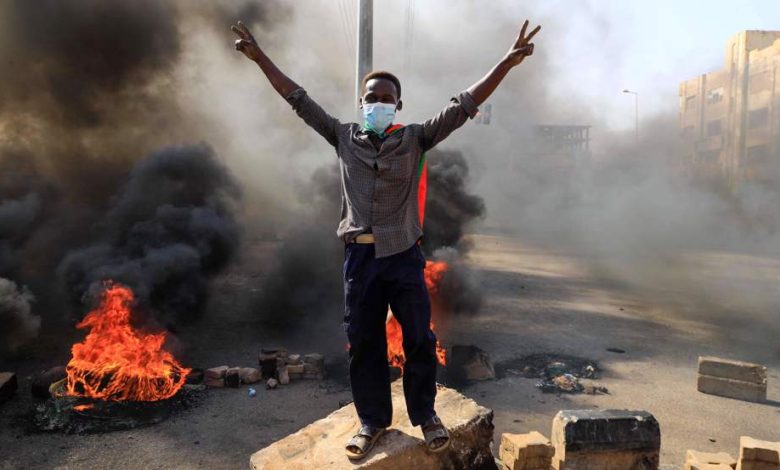 The Biden administration claimed that US Special Envoy Jeffrey Feltman was in Sudan to encourage cooperation between civilian and military leaders of Khartoum's transitional government.
"The US is deeply alarmed at reports of a military take-over of the transitional government. This would contravene the Constitutional Declaration and the democratic aspirations of the Sudanese people and is utterly unacceptable," Feltman said on Monday.
"As we have said repeatedly, any changes to the transitional government by force puts at risk US assistance," he added.
Sudan's main opposition coalition has called for civil disobedience and protests across the country against the backdrop of the military's dissolving of the transitional government in what was denounced as a "coup."
The Sudanese Information Ministry said on Monday that the Forces of Freedom and Change alliance had demanded that the transitional military council step down and transfer power back to the civilian government.
The alliance also called for the release of all detained members of the Sudanese cabinet and the Sovereign Council, a ruling body that had shared power between the military and civilians until it was dissolved by General Abdel Fattah al-Burhan earlier in the day, the ministry said on its Facebook account.
In a televised speech on Monday, Burhan declared a state of emergency and vowed to form what he called a competent government after unidentified military forces arrested a number of political leaders, including Prime Minister Abdallah Hamdok.
In response to the military takeover, US State Department Spokesperson Ned Price said on Monday that Washington was halting $700 million in economic assistance meant for promoting democracy.
White House Deputy Spokesperson Karine Jean-Pierre told reporters aboard Air Force One on Monday Washington rejects "the actions by the military and call for the immediate release of the prime minister and others who have been placed under house arrest."
She added that "the actions today are in stark opposition to the will of the Sudanese people and their aspirations for peace, liberty, and justice. The United States continues to strongly support the Sudanese people's demand for a democratic transition in Sudan and will continue to evaluate how best to help the Sudanese people achieve this goal."