Africa
Sudan protesters urge new night-time rallies over 'massacre'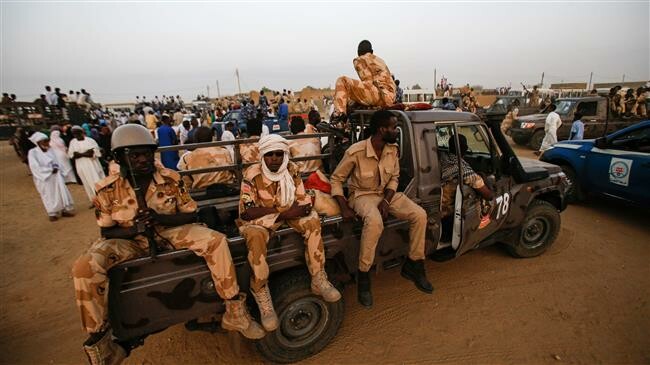 Sudan's protest movement has called for night-time rallies in the capital Khartoum, to condemn the "massacre" of demonstrators at a sit-in early this month.
In a statement on Monday, the Sudanese movement called for night-time demonstrations in residential areas in Khartoum and other regions as it released its "timetable" for this week.
It also called on its supporters to ask for their main demands, which are transitional civilian rule and condemning the massacre of June 3.
The movement said protests would also be held on Wednesday and Thursday nights.
"We are calling on our people in villages, towns and all over the country to participate and to print and distribute this timetable," the alliance said.
Thousands of Sudanese protesters demanding civilian rule were violently dispersed by armed men in military fatigues outside the military headquarters in the capital on June 3. According to doctors linked to the protest movement, more than 100 people were killed that day.
The assault outside the army complex was led by the RSF, which has its origins in the infamous Janjaweed militia, accused of abuses in the Darfur conflict between 2003 and 2004.
The crackdown triggered global condemnation, with international organizations and several countries calling for an independent probe into the killings.
The sit-in was held for weeks, initially seeking the ouster of Sudanese President Omar al-Bashir and later to demand that the army generals who toppled him hand power to a civilian administration.
The military detained Bashir on April 11 in an effective coup after weeks of street protests against his 30-year rule.