Africa
World News
Sudanese Ruling Party Rejects Normalization of Ties with Great Satan US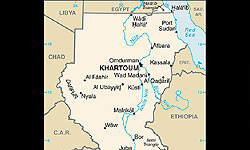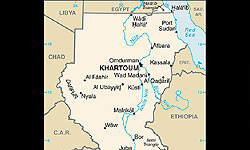 Sudan's ruling National Congress Party (NCP) dismissed the media reports saying that it has decided to normalize relations with the US, stressing that such speculations will never come into action.
"The relations between Khartoum and Washington will never reach the stage of the full normalization of the relations between the two sides," NCP's Spokesman Badr Eddin Ahmed Ibrahim was quoted as saying by al-Majhar al-Siyasi daily on Tuesday.
Meantime, he said little progress in the relations between the two countries is possible based on international policies if the US respects Sudan as a country with an independent sovereignty.
Relations between Sudan and the United States are extremely complicated, both politically and economically. The United States is critical of Sudan's human rights record and has sent a strong UN Peacekeeping force to Darfur.
Many Sudanese, both civilians and Government officials say that the interference of the US and other Western nations in Darfur and against leader Omar al-Bashir is part of a covert plot to throw their country in economic (since business relations between the two have been defunct since 1997), governmental and territorial unrest.