Islamic Unity
Lebanon
Sunni Lebanese cleric: "Solidarity of Muslim world media leads to Islamic unity"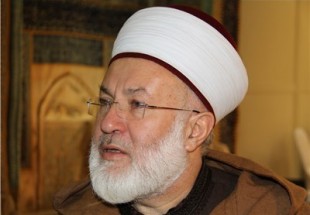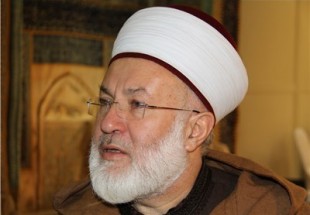 Sheikh Abdul Nasser al Jabri, Secretary General of Lebanese Al Ummah Movement, in an exclusive interview with Taghrib News Agency (TNA) on the sideline of Islamic Radios and Televisions Union (IRTVU) demanded for more efforts for realization of the main objective of the union, unity of Muslim world.
He said," IRTVU has to take steps in line with its first objectives and confront the present challenges of the Muslim world media."
Lebanese Sunni cleric referred to the outcomes of Takfir (excommunication) in Muslim world and noted," Unfortunately some Muslim world media provoke Takfiri groups and increase of the crimes committed by them across the world of Islam."
He added," Unity-oriented media of the Muslim world can stand against hostile media supported by world powers and the Zionist regime and foil their plots against Islamic communities."
Secretary General of Al Ummah Movement also praised efforts of the World Forum for Proximity of Islamic Unity and called the Islamic unity center as a blessing for all Muslims.
Sheikh Abdul Nasser al Jabri also referred to the issue of Palestine and Al Aqsa Mosque and reiterated the necessity of efforts to confront plots by the Zionist regime against the Occupied Palestine.