Turkey
Supporters of Syrian President Assad demonstrate in Southern Turkey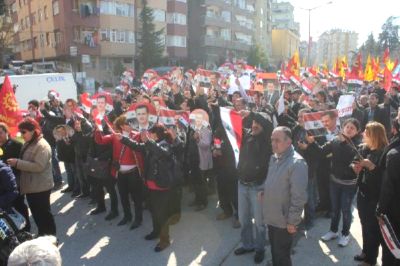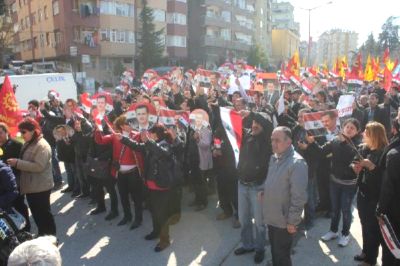 Supporters of Syrian President Bashar al-Assad have held a demonstration in the southern Turkish city of Antakya near the border with Syria, Press TV reports.
Hundreds of Syrians demonstrated in support of President Assad on Sunday and condemned international attempts against the Syrian government.
Demonstrators also chanted the name of the Syrian president and urged him to resist foreign pressures against Damascus.
The demonstration in Antakya comes as the United Nations General Assembly approved a non-binding resolution, introduced by Egypt, which supports an Arab League plan concerning the unrest in Syria on February 16.
Syrian Ambassador to the UN Bashar Jaafari said after the UN vote that the resolution "would only lead to a tightening of the crisis and more violence in the region as a whole."
Jaafari added that the United Nations was in danger of being used by "some member states" as a means of providing cover for "armed terrorist groups" in Syria.
Syria has been experiencing unrest since mid-March 2011, with demonstrations being held both against and in favor of President Assad.
The West and the opposition accuse the government of being behind the months-long unrest, but Damascus says "outlaws, saboteurs and armed terrorist groups" are responsible for the turmoil, which it says has been orchestrated from abroad.