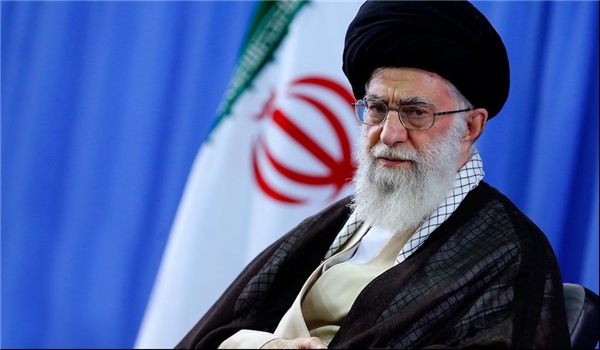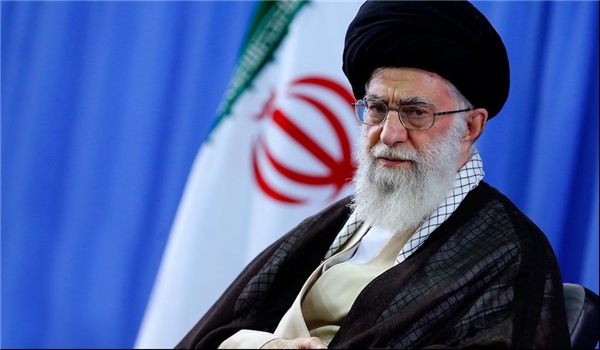 Supreme Leader of the Islamic Ummah and Oppressed Imam Ayatollah Seyed Ali Khamenei urged the Iranian Armed Forces, specially the Navy, to further reinvigorate their capabilities and deterrence power.
"The Islamic Republic of Iran does not intend to start a war against anyone but you (Armed Forces) should increase your capabilities to the extent that not only does the enemy fear attacking Iran but also the shadow of war against the Iranian nation will fade away with the help of the Armed Forces' solidarity, might and effective deployment," Ayatollah Khamenei said, addressing Navy officials and commanders in Tehran on Wednesday on the occasion of the Navy Day in Iran.
He added that the Armed Forces' preparedness plays as a deterrent power against the enemy threats.
Ayatollah Khamenei lauded the progress and achievements made by the Iranian Navy, and said delivering Sahand destroyer and Fateh and Qadir submarines to the Naval forces heralds possibility for further progress.
Iran has made major achievements in manufacturing different weapons and military equipment.
Iranian Defense Minister Brigadier General Amir Hatami announced on Wednesday that the country's Naval forces would be equipped with two new home-made submarines and a destroyer soon.
"Tomorrow, two Qadir-class submarines will join the Naval fleet of the Army," General Hatami told reporters in Tehran on the sidelines of a cabinet meeting.
"Also, on Saturday, a Jamaran-class destroyer, named Sahand, will join the Naval fleet," he added.
Late in July, Navy Commander Rear Admiral Hossein Khanzadi announced that the construction jobs and naval tests on the home-made destroyer, Sahand, were also being accomplished, adding that it would be put into operation by the end of this fall along with Dena.
"Fateh submarine which is the first mid-class submarine built by the Islamic Republic of Iran will also be unveiled soon," Rear Admiral Khanzadi said.
He also referred to efforts to overhaul Damavand, a destroyer which sunk in the Caspian Sea in January after it suffered damages during the stormy weather of Anzali Port in Northern Iran, and said overhaul of the giant vessel would end by the yearend "and it will have the same, and even more, capabilities in less than two years".