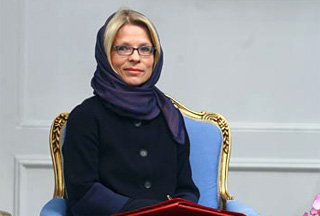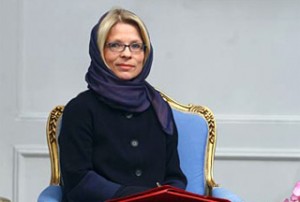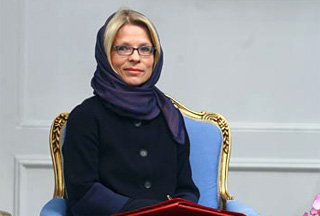 Switzerland's ambassador to Tehran meets with the three Americans, who are in Iran's custody over "illegal entry" into the country almost two months ago.
The meeting was arranged by the Iranian Foreign Ministry on Wednesday as part of Iran's humanitarian policy and observing diplomatic norms.
The US had earlier asked Swiss embassy in Tehran — which looks after US interests in Iran as the two countries have no diplomatic ties — to follow the case of the three Americans.
Livia Leu Agosti, the Swiss envoy, met with Shane Bauer, Josh Fattal and Sarah Shourd, who were arrested on the Malakh- Khur border area in Iran's western city of Marivan.
Head of the Iranian Parliament's Foreign Policy Commission, Alaeddin Boroujerdi, had earlier said that the case would take its natural course.
This is while Sarah Shourd had claimed to be an Iranian national before crossing into the country from Iraq.
Kordestan province's deputy governor for political-security affairs, Iraj Hassanzadeh, had announced that the three detainees were traveling on Syrian and Iraqi visas.
Colonel Anwar Haj Omar of the Halabja police force in northern Iraq had linked the three Americans to the Central Intelligence Agency (CIA), according to Voices of Iraq.
Alaeddin Boroujerdi, however, did not say whether the claim would affect Iran's handling of the detainees