Syria
Syria after 'free, transparent' election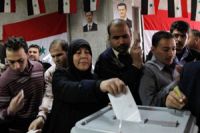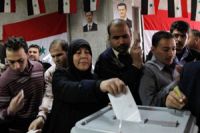 Syria has dismissed Western and opposition accusations regarding the upcoming presidential polls, saying that it is planning a free and transparent election on June 3.
AFP quoted a statement as saying on Saturday "The Syrian presidency… maintains an equal distance from all candidates in order that Syrians can choose their… president freely and transparently."
The statement came in response to foreign-based opposition and the West that question the transparency of the vote, and stressed that the existing candidates have stepped forward in a "democratic atmosphere."
So far, an independent lawmaker and a US-educated businessman have registered their candidacy.
Syrian President Bashar al-Assad is yet to announce his candidacy.