Syria
Syria army fighting to liberate Jisr al-Shughour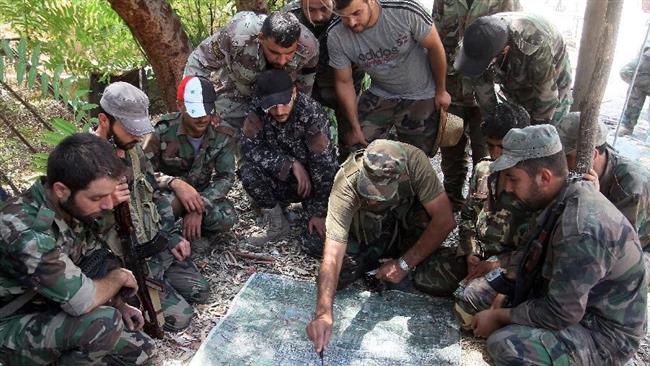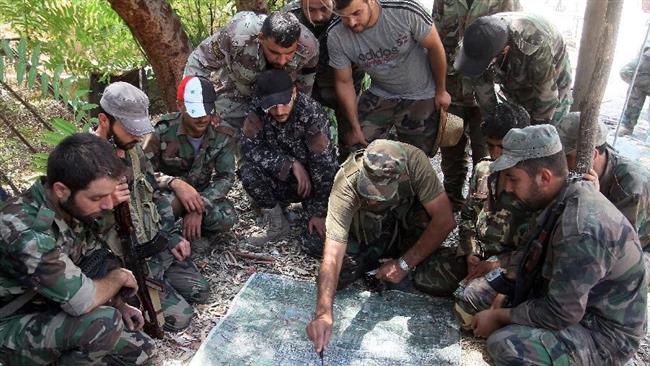 Syrian government forces are engaged in heavy exchanges of gunfire with foreign-sponsored militants in Jisr al-Shughour as they are set to liberate the strategic northwestern city from Takfiri terrorists, Press TV reports.
On Tuesday, the militants set ablaze a number of farming lands on the outskirts of Jisr al-Shughour, located about 330 kilometers (200 miles) north of the capital, Damascus, in an attempt to slow down the Syrian troops' advance.
"Our immediate goal is to secure Hama Province and al-Qabun. We will then surround and win back Jisr al-Shughour, and subsequently the entire Idlib Province. Proximity to the Turkish border means that the terrorists have strong supply lines and endless reserves of ammunition," a Syrian army officer, requesting anonymity, told Press TV.
Foreign-backed Takfiri militants, including those from the al-Nusra Front, took over Jisr al-Shughour in mid-April.
Later on Tuesday, Syrian soldiers backed by fighters from Lebanese resistance movement Hezbollah hit terrorist positions in the southwestern city of Zabadani, northwest of the capital, Damascus, as they continue gaining ground in the strategic area.