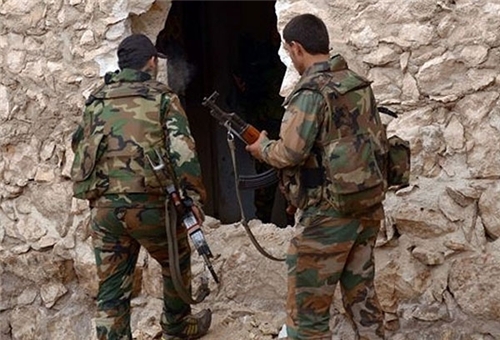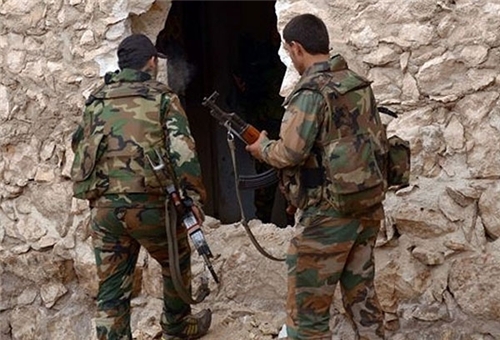 The Syrian army apprehended the intelligence forces of several Persian Gulf Arab littoral states and Turkey in a series of operations against terrorists.
"85 Saudi military personnel, most of them intelligence officers, are in Syrian jails," sources told the Palestinian al-Manar weekly on Sunday.
Noting that 7 of these intelligence forces are high-ranking officers, they said that Riyadh has made strenuous efforts to free its officers through third-party mediation but couldn't lure the Syrian government to do so.
The sources said that 14 Qatari and 7 Turkish officers are also among those arrested by the Syrian forces.
The Syrian government is likely to release the names and crimes committed by the Saudi, Turkish and Qatari officers in the near future, they added.
In December 2013, the International Center for the Study of Radicalization (ICSR) released a report which indicated that between 3,300 and 11,000 militants from over 70 countries have been fighting against the Syrian government from late 2011 to December 10, 2013.
"These figures include those who are currently present (in Syria) as well as those who have since returned home, been arrested or killed," said ICSR, which is a partnership of five universities based at King's College London.
Eighty percent of the foreign militants are Arabs and Europeans, mostly from France and Britain, ICSR added.
Syria sank into crisis in March 2011 when pro-reform protests turned into a massive insurgency following the intervention of western and regional states.
The unrest, which took in terrorist groups from across Europe, the Middle-East and North Africa, has transpired as one of the bloodiest conflicts in recent history.