Syria
Syria balks infiltration attempt by militants on Lebanon border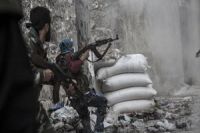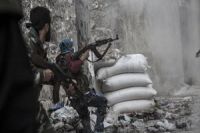 The Syrian military forces have thwarted an infiltration attempt by the foreign-backed militants to enter the country through its border with the neighboring Lebanon.
According to SANA, the incident occurred on Tuesday when government forces opened fire on militants trying to enter Syria across the northwestern city of Talkalakh in Homs Governorate.
Security sources said a number of terrorists were killed and injured in the fire exchange while the rest fled into the Lebanese territories.
In a separate incident, a unit of the Syrian Armed Forces confronted a terrorist group's attack on a military checkpoint in a suburb of Homs, killing and injuring the assailants.
Near Damascus, Syrian Army forces managed to eliminate a number of militants and also destroyed a hideout used by the armed groups. Media reports, meanwhile, reported renewed fighting near a major highway just south of Damascus.
Further south, the army clashed with militants in the suburbs of Douma, killing a number of them.