Syria
Syria begins food aid distribution in Yarmuk refugee camp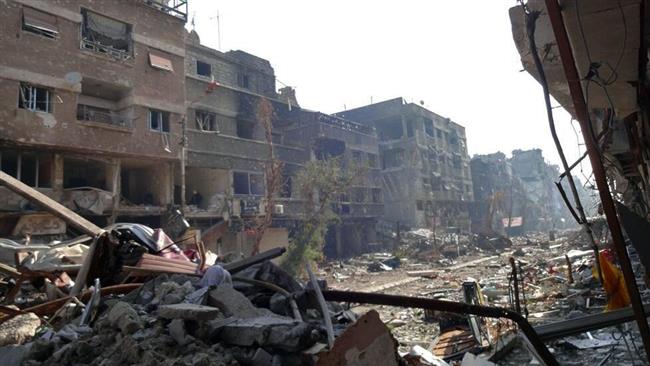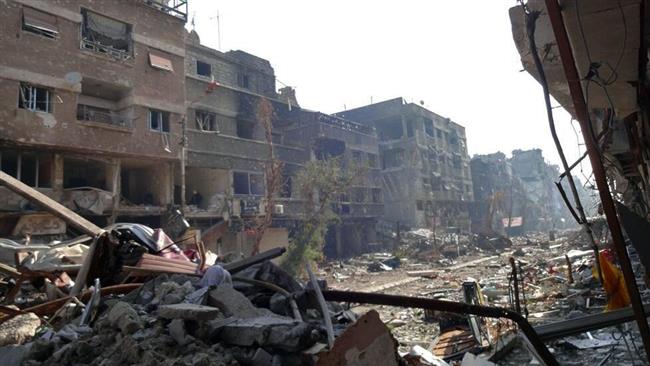 Through tight alleys and narrow streets, Press TV team reached the militant-held al-Yarmuk refugee camp in Damascus. It has been three months since humanitarian assistance has not been delivered to families due to militant attacks on distribution points. The Syrian government changed the location to Palestine street, which is a safer area.
This is where residents exit to receive their food and medical parcels. Thousands of famished and sick families pour in and stand in columns to receive their share of food. They say they survived inside the camp on herbs and grass. The harsh humanitarian situation is evident on the faces of the women and children. Each person had a tragic story to tell. The refugees were handed sandwiches, but some had no power to even lift one and take a bite.
Nearly three thousand food boxes were delivered since the distribution resumed on the fifth of March. Last year, over sixty five thousand food and medical parcels were delivered. Most of the camp remains occupied by militants, mainly ISIL and Nusra Front terrorists.
It seems there is no end in sight to the suffering of the residents of al-Yarmuk refugee camp in Damascus. Thousands of people remain trapped in militant-held parts of the camp hoping one day they would be able to live a normal life.