Syria
Syria government, 'SNC' to hold talks in Geneva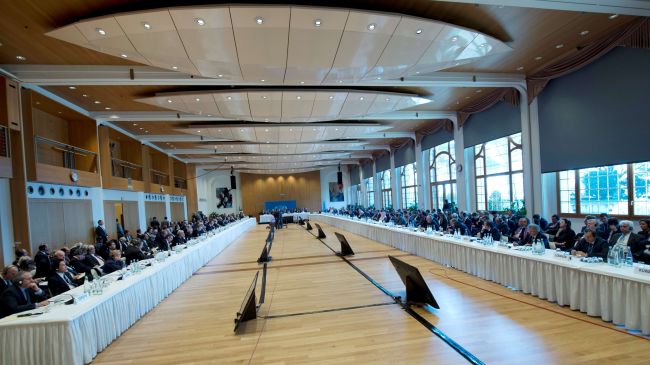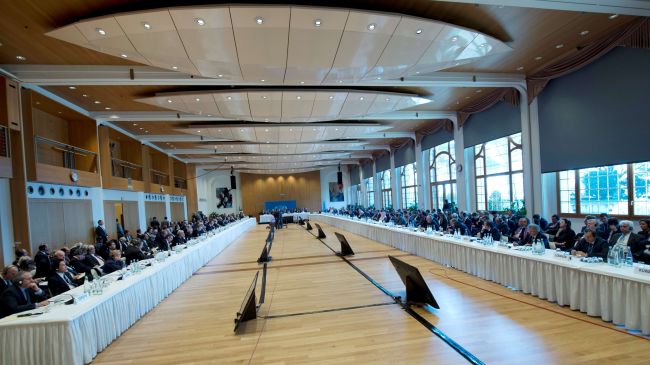 Representatives from the Syrian government and foreign-sponsored opposition are expected to hold talks in the Swiss city of Geneva amid deep differences between the two sides.
On Thursday, UN-Arab League Special Representative for Syria Lakhdar Brahimi held separate closed-door meetings with delegations from Damascus and the so-called Syrian National Coalition (SNC) to set the stage for direct talks between them during the Friday session of the Geneva II talks on the crisis in Syria.
However, it was not known following the meetings whether the two sides would hold face-to-face discussions or mediators would shuttle between them.
The Geneva II peace conference, which is aimed at containing the bloody turmoil in Syria, kicked off in Montreux, Switzerland, on January 22. The international event is scheduled to resume at the UN office in Geneva later on Friday.
The Wednesday session of the Geneva II talks ended in bitter exchanges and disagreements between the representatives of the Syrian government and the SNC.
The SNC and its Western supporters insist that President Bashar al-Assad must step down and a transitional government be formed in Syria. However, Damascus dismisses such a demand, arguing that the foreign-backed coalition does not represent the Syrian opposition.
Syrian Foreign Minister Walid al-Muallem told the first session of the peace talks that "no one in the world has the right to confer or withdraw the legitimacy of a president, a constitution or a law, except for the Syrians themselves."
Russia has also rejected claims that the Geneva II conference must result in a regime change in Syria, marking a widening gap among the participants of the long-protracted conference primarily proposed by Moscow and Washington in May 2013.
On January 20, Russian Foreign Minister Sergey Lavrov said, "The principle of change of regime is not envisioned by the Russian-US initiative," stressing, "It's a false interpretation of the agreements reached in Geneva in June 2012," in reference to an earlier round of talks on Syria.