Syria
Syria: More Aid Convoys En Route to Deir Ezzur City, Airbase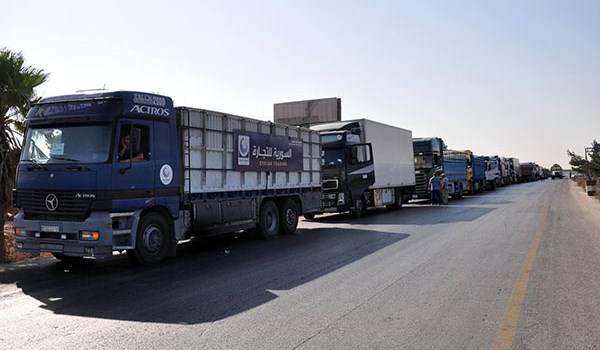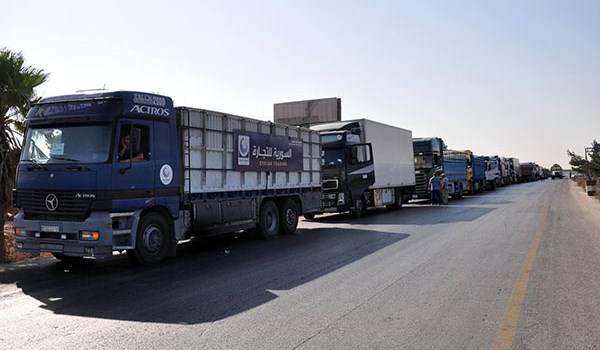 Long convoys of vehicles carrying food stuff and medicine are to be dispatched to Deir Ezzur city and airbase after the Syrian Army removed terrorists' siege on the city and its military airport, a local official said on Sunday.
Deir Ezzur Governor General Mohammad Ibrahim Samra said that aid convoys loaded with food and health supplies are ready to be sent to the locals in the Eastern neighborhoods of Deir Ezzur city.
The Governor said that the convoys are ready to be delivered to the neighborhoods adjacent to the airport, adding that the trucks are currently waiting near al-Assad Hospital and should be delivered within the next few hours.
Around 2,000 families are living in the Eastern neighborhoods, who have suffered much from the ISIL-imposed siege and attacks in the past months, during which the army helicopters airdropped food and medical supplies to them.
Military sources confirmed on Tuesday that the army troops entered the 137th Artillery Brigade Base in the Western outskirts of Deir Ezzur city, lifting the ISIL terrorists' siege of the city after approximately 1,100 days.
The army soldiers, backed up by the country's Air Force and Russian fighter jets, prevailed over the last strongholds of ISIL in the Western outskirts of Deir Ezzur city and reached positions of their comrades in the 137th Artillery Brigade Base, the sources said, adding that ISIL's siege of Deir Ezzur city has ended after more than three years.
The sources added that a number of the army forces and military vehicles entered the 137th Artillery Brigade Base via a newly-set corridor minutes ago.