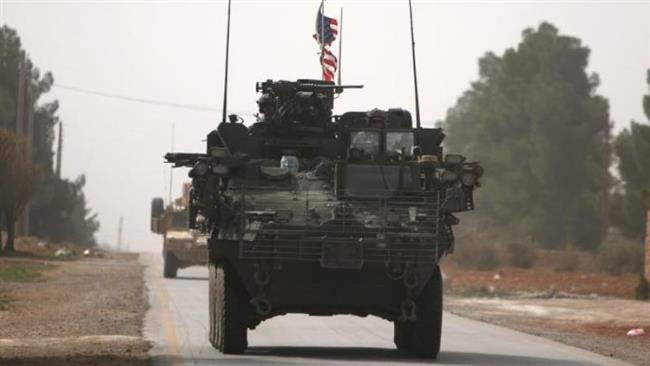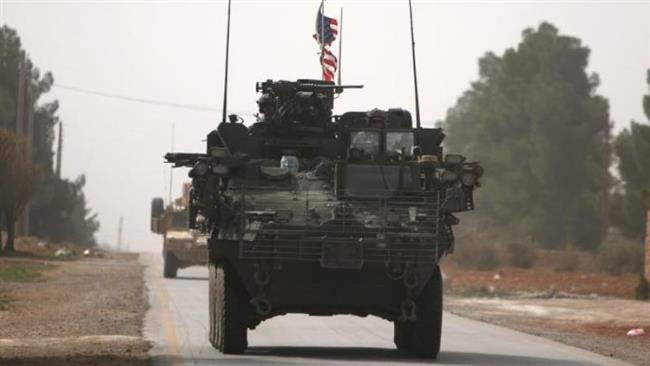 Syrian President Bashar Assad says all foreign troops, including US and Turkish troops, deployed to his country without the approval of the government are invaders.​
Talking to China's PHOENIX TV, he reiterated that US troops are only good at causing destruction and are "very bad in finding solutions."
The Syrian president also stressed that the conflict in Syria can be resolved only through dialog with real opposition groups and fight against terrorists. He said that more delay in the peace negotiations will only do more harm and cause destruction in Syria.
Assad further noted that government forces have made fresh gains against the terrorists and are now very close to Raqqah. He added that liberating the Daesh-held city is a top priority for the government.
Recently, Washington has broadened its military presence in Syria by deploying Marines along with an artillery battery near Raqqah. The deployment was the first of its kind by the US. American forces have carried out training and advising missions in the city before.
In an interview with PressTV, Tony Gosling, an investigative journalist, said that the presence of US troops in Raqqah is actually a scenario designed by the Israeli officials to help the terrorist groups to survive the attacks by the Syrian forces, adding that this will put Washington one step closer to an ultimate confrontation with Russia as Syria's staunch supporter.
He further reiterated that what US Special Forces are doing in the Middle East region is the continuation of 1967 Six-Day War, which sought to substitute the undesirable Arab governments, like that of Syria, with those aligned with Tel Aviv.
"The agenda here I think is led by Israel … I think that is actually what is going on here. The US is just doing Israel's job continuing to do so in Syria," Gosling said.