Syria
Syria ranked NO. 1 hosting largest number of al-Qaeda terrorists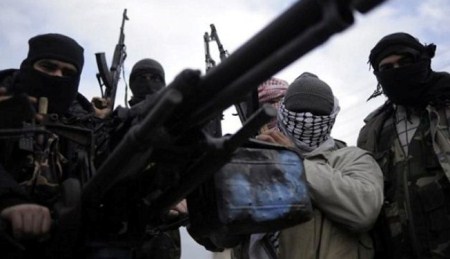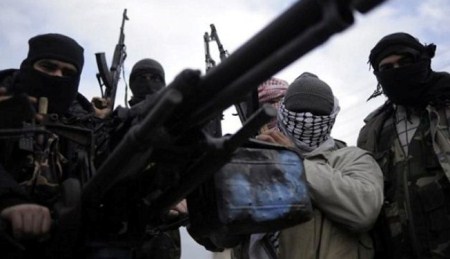 Washington Times newspaper has posted an article on its website; the article tackles the problem al-Qaeda in Syria. According to the article, al-Qaeda has ascended Syria high to be the country number one hosting al-Qaeda elements. The newspaper also talks about the increasing danger of al-Qaeda that surpasses the boundaries of the Syrian war itself – the article goes like:
Syria has become al Qaeda's largest safe haven, with more than 10,000 fighters who outnumber the terrorist network's core organization in Pakistan and its affiliates in North Africa and the Arabian Peninsula.
The development, analysts say, provides al Qaeda with a new base from which to attack Western targets, attract recruits to its jihadist doctrine, finance its operations and expand its influence throughout the Middle East.
In addition, the terrorists are consolidating their hold in Syria — generating revenue by selling oil confiscated from wells in the eastern part of the country, setting up Islamic courts and other means of government, and enforcing borders with neighboring countries, the U.S. ambassador to Syria said Thursday.
"Their control of those borders delayed our aid deliveries into Syria," Ambassador Robert Ford told the Senate Foreign Relations Committee. "The delays were because we had to wait until our friends in the opposition recaptured border points so we could get aid back in to them."
"No matter where the Syrian conflict ends up going, no matter who ends up winning, al Qaeda will stay in Syria for a long period of time," said Charles Lister, of the global security analysis firm IHS Jane's Terrorism and Insurgency Center in London.
An estimated 10,000 to 12,000 members of al Qaeda and its affiliates are in Syria, said a U.S. government official who spoke on the condition of anonymity to discuss security issues.
Al Qaeda's "core" in Pakistan and Afghanistan numbers about 300 members. Its branch in the Arabian Peninsula has about 1,000 followers, and its affiliate in North Africa claims 300 to 1,000 fighters, said Robin Simcox, a terrorism analyst for the British think tank Henry Jackson Society.
Mr. Simcox's study "Al Qaeda's Global Footprint: An Assessment of Al Qaeda's Strength Today" notes that the terrorist network's second-largest safe haven is Somalia, where al-Shabab has 4,000 to 8,000 members.
Analysts said the number of al Qaeda fighters in Syria could exceed 12,000 because an estimated 800 to 2,500 affiliated jihadists are on the country's border with Iraq.
"Syria represents the biggest and best opportunity al Qaeda has had for a very long time to establish a truly concrete presence anywhere in the Muslim world," said IHS Jane's Mr. Lister.
As a magnet for foreign jihadists, Syria is harboring a unique danger.
Clinton Watts, senior researcher at the Foreign Policy Research Institute in Philadelphia, said foreign fighters form the backbone of al Qaeda's global network and are the ones who carry out spectacular attacks for the organization such as September's attack on the Westgate Mall in Nairobi, Kenya, in which at least 61 civilians were killed.
"They're there for al Qaeda's big objectives," Mr. Watts said. "In Syria, right now, there are some operational leaders, probably dozens of them that are going to be our next big problem. They're running the show there."
Syria also stands alone among the places where foreign fighters have joined the jihadist movement over the past decade, including Somalia, Yemen, Libya and Mali, he added.
"There's only one place it has stuck, and that is Syria," he said.
"Each of these conflicts in the region generates a new series of networks — funders, suppliers, moneymen — and all of these networks get turned to whatever new conflict that comes up," Mr. Watts said. "Someday the Syria conflict is going to stop raging, but these networks are going to be there, and the fighters are still going to be there."
William McCants, a Middle East researcher at the Brookings Institution, said Syria's strategic location and porous borders make it a particularly attractive safe haven for jihadists.
"Syria is also right next door to Israel, and a cherished dream for jihadis of all stripes is to finally take the battle to Israel," Mr. McCants said.
Analysts said al Qaeda is operating unfettered in Syria, in part because of the Obama administration's limited counterterrorism tools: It cannot use drones without violating Syrian airspace, and it cannot deploy special operations forces in the country without joining and escalating the war.
Al Qaeda fighters are bringing heavy weaponry from Syria into Iraq and have become an increasing threat in the past eight months, a senior administration official told reporters Wednesday during a background briefing on Iraqi Prime Minister Nouri al-Maliki's visit to Washington this week.
"It is a fact now that al Qaeda has a presence in western Iraq, and it has a presence in terms of camps and training facilities and staging areas that the Iraqi forces are unable to target effectively," the official said.
Al Qaeda forces in Iraq and Syria are so linked that U.S. officials now consider that al Qaeda in Iraq has essentially become one entity with the self-styled ISIS (the Islamic State of Iraq and the Levant). Another al Qaeda affiliate is fighting in Syria — Jabhat al-Nusra.
source: Breaking News Network