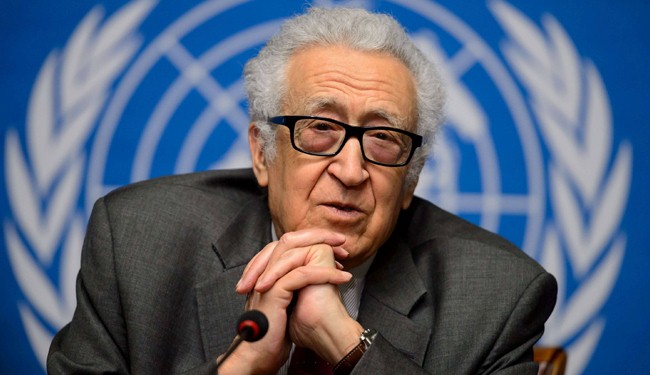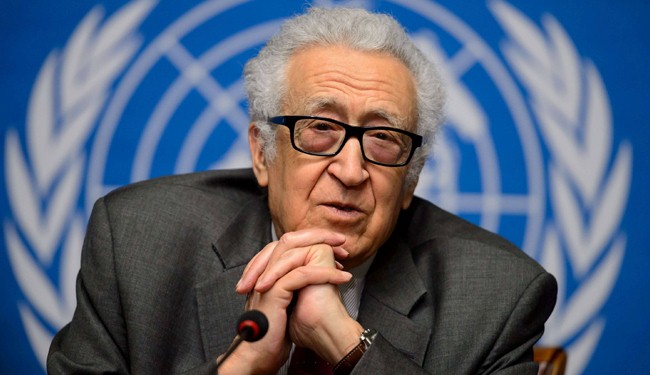 Syrian peace talks in Geneva were deadlocked Monday over the issue of transferring power, but neither side walked away and the UN said the question of a political transition would be back on the table.
UN mediator Lakhdar Brahimi admitted that talks "haven't produced much". But he said he would bring the country's both sides together again on Tuesday for another attempt at political discussions.
"Tomorrow we are going to put forward the Geneva communique… then we are going to decide with them how we are going to proceed in discussing its many elements," he said, in reference to a text agreed by world powers in 2012 that calls for the creation of a transitional governing body in Syria.
"We are doing what the situation allows, what the market can bear," he told reporters who pressed him on the slow pace of peace efforts.
Monday marked the third day of UN-sponsored talks between the two sides in Geneva and the first dealing with political issues.
The two sides have been brought together in the biggest diplomatic push yet to end a civil war that has left more than 130,000 dead and forced millions from their homes.
Monday's session broke up quickly after the Syrian envoys set out a statement of principles that called for political transition within national general elections which could include President Bashar Assad too.
Syria delegation member Buthaina Shaaban said the government had presented "political principles which we thought no two Syrian persons should disagree with" — including protecting the country's sovereignty, preserving state institutions and stopping the threat from "terrorist" groups.
"We were surprised that this basic paper was rejected by the other side," she said.
Officials on both sides said they had no plans to leave the talks however.