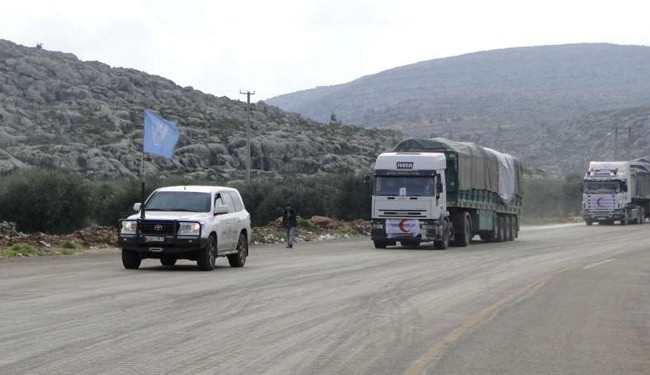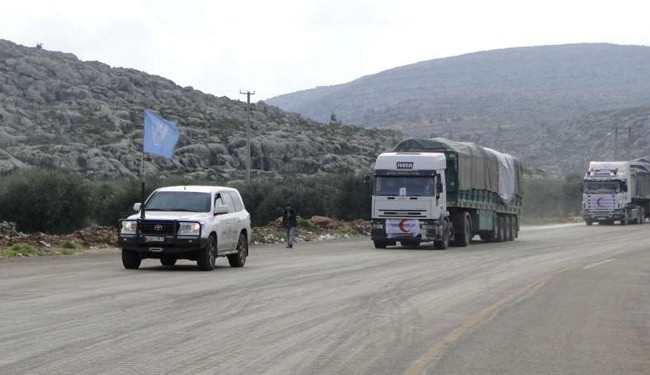 The United Nations World Food Program (WFP) says foreign-backed militants in Syria are hindering the process of aid provision in the crisis-hit Arab country.
Large swathes of eastern Syria have become even harder to access due to the fact that al-Qaeda-affiliated militants have taken some of the main roads in the area, Ertharin Cousin, the WFP head, said.
The agency plans to provide aid to around 4.9 million of Syrian population in 2014, she said, adding that the WFP reached 3.3 million Syrians up to November last year.
"The need is not reducing, the need is increasing," Cousin said.
The head of the World Food Program, however, said Syrian officials had responded positively to requests for access, adding that the prospects for access appear to be improving in northern Aleppo and central Damascus.
The UN had previously expressed grave concern about reports that over half a million people remain trapped in rural areas outside Damascus. Cases of severe malnutrition among children have also been reported.
In July, terrorist groups in Syria set fire to several vehicles carrying food and medicine for civilians trapped in northern province of Aleppo.
Syria has been gripped by deadly unrest since March 2011. The unrest, which took in terrorist groups from across Europe, the Middle East and North Africa, has transpired as one of the bloodiest conflicts in recent history.
More than 120,000 people have been killed and more than four million other Syrians will be forced out of their homes in 2014 by the escalating conflict in the country.