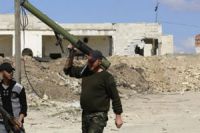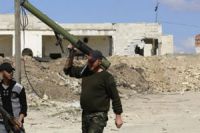 Foreign-backed terrorists fighting against the Syrian government say they have received the second batch of US-made anti-tank missiles.
According to Press TV, the Takfiri terrorists have reportedly received TOW anti-tank rockets in the strategic Qalamoun region.
The Saudi daily Akkaz has confirmed the report.
On April 15, an unnamed terrorist source said that members of the Hazm movement "have for the first time received more than 20 TOW anti-tank missiles from a Western source."
The source said "More have been promised, should it be proven that the missiles are being used in an effective way."
Online videos showed terrorists using the American-built weapons in the same month.
The foreign-backed terrorists are said to have been trained with "international assistance in the use of these missiles" which have been used in flashpoint areas of Syria's Idlib, Aleppo and Latakia provinces.