Syria
Syrian Air-Defense Unit Intercepts Israeli Missile over Damascus Airspace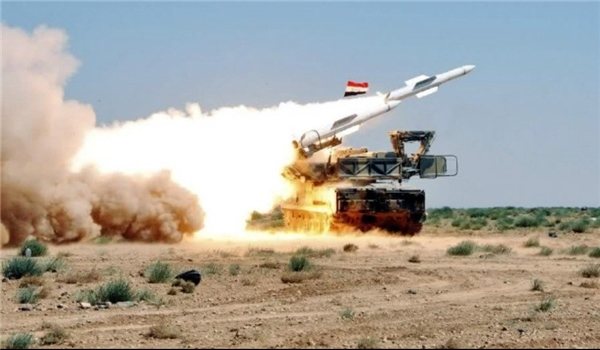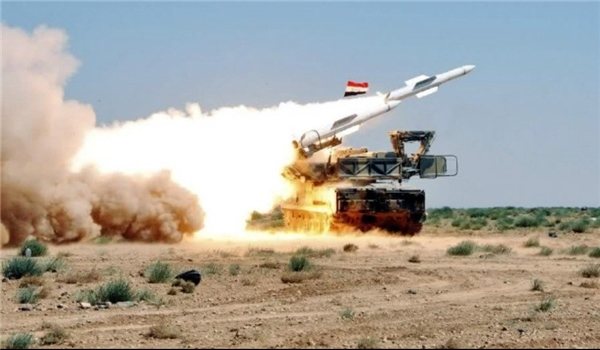 A missile fired by the Israeli forces to target the Damascus international airport was shot down by the Syrian Army's air-defense units, an Arab media outlet reported on Saturday.
The Arabic-language website of the Russia's state news agency, RT, quoted Syria's Elam al-Harbi news agency as reporting that the army's Russia-made mid-range Buk-M2 system targeted and shot down an Israeli missile that was fired to hit the Damascus airport.
Eyewitnesses said parts of the intercepted missile are escattered across al-Keswah area in a region near the town of al-Zariqiyeh South of Damascus city.
In the meantime, Israeli media sources and some Syrian social networks reported earelir today that the regions near Damascus international airport were hit by two or three missiles flying from outside the Syrian airspace.
A Lebanese media outlet reported on Friday that an Israeli attack drone fired two missiles at the Damascus International Airport last night, causing a loud explosion that could be heard throughout the Syrian capital.
The English-language Beirut-based AMN reported that the two Israeli missiles did not cause much damage to the airport or its surroundings.
The report also indicated that the attack did not kill or wound any civilians or military personnel present at the airport last night.
Not long after the missile strike, the Syrian Air Defense reportedly downed an Israeli drone near the town of Beit Jinn along the Damascus-Quneitra provincial border.