Syria
Syrian Army advances at strategic site in northeast Aleppo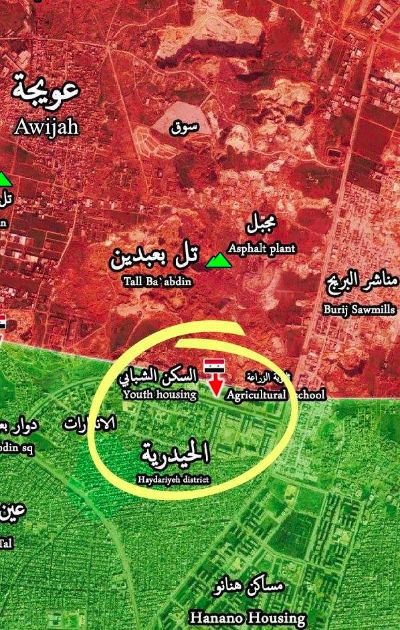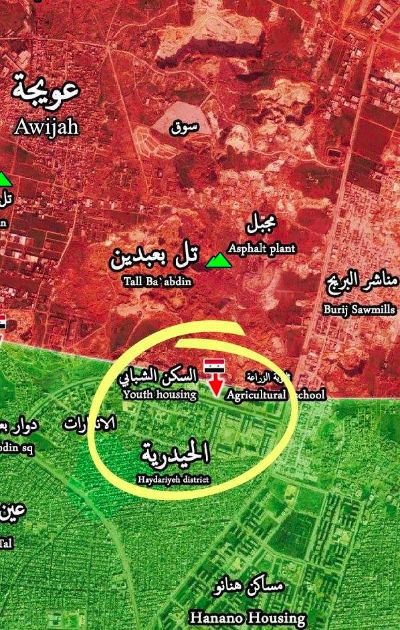 Syrian Arab Army (SAA) launched their first attack at the strategic Hanano Youth Housing Complex in the northeastern part of Aleppo City.
Led by the 102nd Brigade of the Republican Guard and Liwaa Al-Quds (Palestinian paramilitary), the Syrian Armed Forces managed to advance inside the Hanano Youth Housing Complex after a fierce battle with the Islamist rebels of Harakat Nouriddeen Al-Zinki.
In addition to the advance at the Hanano Youth Housing Complex, the Syrian Armed Forces also captured several buildings inside the Al-Hidriyah District after pushing south from the Bureij Quarries in northeast Aleppo.
Intense clashes are still ongoing at several axes in northeast Aleppo, as the Syrian Armed Forces attempt to expel the remaining Islamist rebels from the east Aleppo pocket.