Syria
Syrian Army, Allies Continue to Advance against Terrorists in Northern Aleppo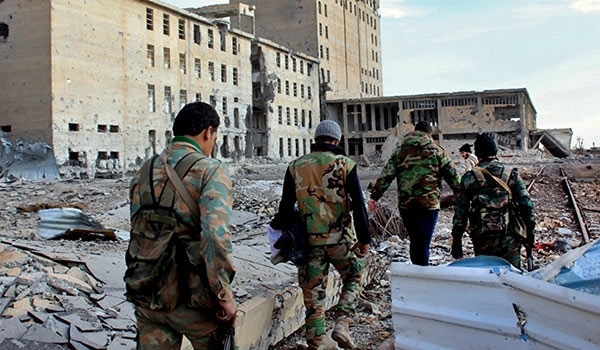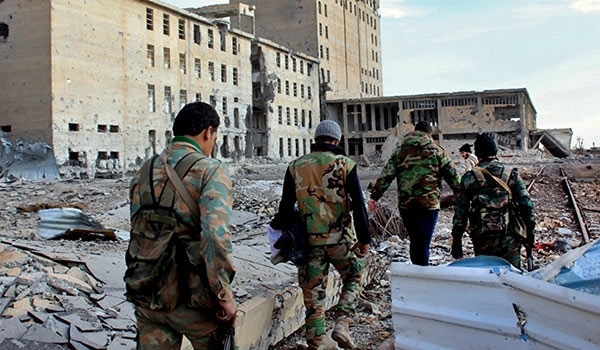 The Syrian Army troops and their popular allies have been hitting hard positions of the terrorist groups in al-Lairamoun and have captured several firms in this industrial region, informed sources said Wednesday.
"The Syrian soldiers, Lebanese Hezbollah and Iraqi Resistance fighters have been very successful in their clashes with the militant groups in al-Lairamoun in Northern countryside of Aleppo and have thus far recaptured Saleh Sharq al-Owsat region via pushing back the militants towards Northeastern part of al-Lairamoun near the workshops of Sabbaq and Sharbati," the sources said.
"Scored of the terrorists have been killed or wounded in the pro-government forces' advances,' the sources added.
Reports said earlier today that Syrian government forces' anti-terrorism operations in al-Malaah region in Northern Aleppo have thus far ended in the killing of 240 militants, including 25 field commanders.
"The Syrian army and its popular allies' advances and their successful mop-up operations in al-Malaah battlefield and near Castillo highway have claimed the lives of at least 240 terrorists, while many more have been wounded in the region," the sources said.
"Almost the entire offensives of the terrorist groups of al-Nusra Front, Nouralddeen al-Zinki and Mountain's Hawks were repelled by the Syrian pro-government forces," the sources added.
"The terrorist groups have left behind their military equipment in Kafr Hamra and fled towards Idlib's Eastern border. Most of the terrorists consider attacks on government forces' positions in al-Malaah and al-Lairamoun industrial region as homicide. Rift among the terrorist groups has been widening in the recent days due to their differences over way of battling the government forces," the sources said.