Syria
Syrian Army, Allies to Intensify Operations in Rashedeen 5, Tariq Al-Sham Regions of Aleppo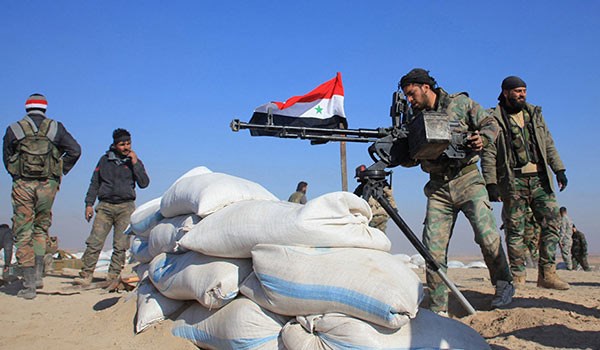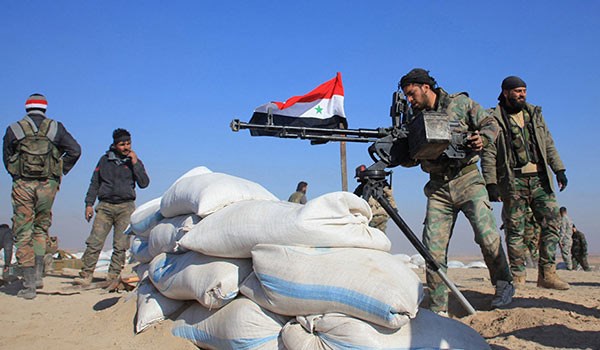 The supervising commander of Aleppo operations room pointed to the latest developments Southwest of the city, and said the army and popular forces are now preparing to launch heavier attacks on terrorists' positions and take back the two strategic regions of al-Rashedeen 5 and Tariq al-Sham.
"After retaking control of Dhahiat al-Assad and Menyan, the Syrian army and popular forces continued their advances against the terrorist groups in New Aleppo, Jamiat al-Mostaqbal, Menyan and al-Hamdaniyeh regions," Mohammad Kamal al-Jafa told FNA on Sunday.
Noting that the army and its allies have forced the terrorists to escape to areas, at least, three kilometers back from the residential areas of Aleppo, he said, "The future attacks will be launched against the militants' positions in al-Rashedeen 5 and Tariq al-Sham."
Al-Jafa said that the terrorists have sustained heavy casualties and damages in clashes on Friday afternoon and night in Western Aleppo, and added that a large number of them have been killed and wounded and 12 of their armored vehicles, including tanks and personnel-carriers have been destroyed during the army operations.
Military sources said earlier today that the Syrian army troops inflicted major losses on Jeish al-Fatah terrorist coalition and drove them out of a key checkpoint in al-Rashedeen neighborhood.
"In tandem with the pro-government forces' advances in Southwestern Aleppo, including al-Rashedeen neighborhood and after the liberation of Housing Project 1070 and al-Hikmah school, the Syrian army and popular forces scored more victories and retook al-So'warah checkpoint they lost to the militants two weeks ago," the sources said.
"Fierce clashes are underway between the Syrian army and terrorists groups in al-Rashedeen," they added.
"Simultaneous with the army advances in Southwestern Aleppo, the terrorist front in this region is on verge on collapse," the sources underlined.