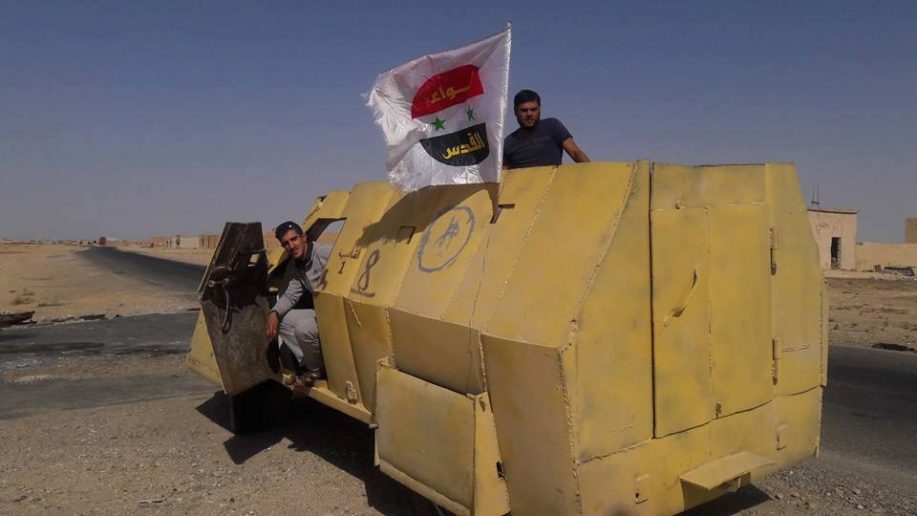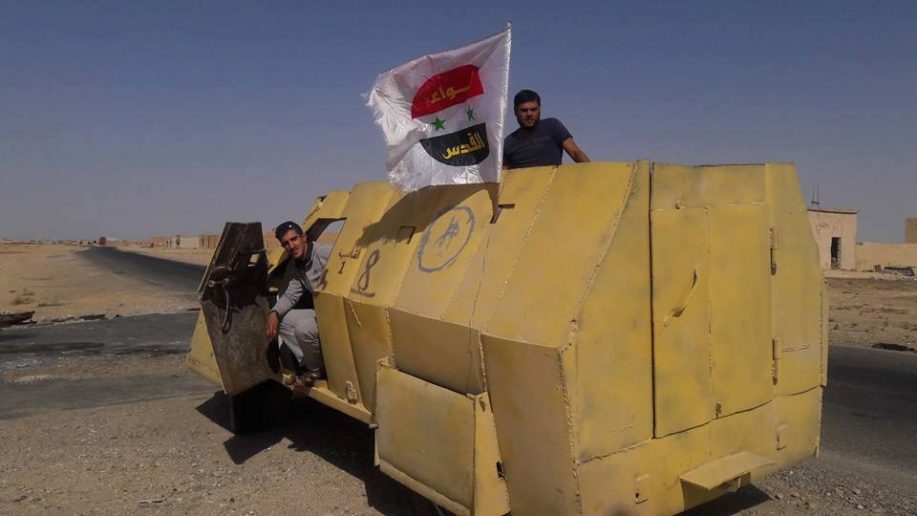 As the self-proclaimed caliphate's territorial heartland continues to dwindle, the Syrian Arab Army (SAA) has begun to systematically target ISIS car bomb manufacturing workshops to preemptively rid suicide bombings.
New photos released by Liwa Al-Quds (pro-government Palestinian paramilitary) show a heavily armored vehicle that was captured from the Islamic State not long ago on the eastern side of the Euphrates River in Deir Ezzor.
After capturing the vehicle, intended to be driven by an ISIS suicide bomber, Liwa Al-Quds decided to integrate it alongside its own technicals and as such, it will be deployed against ISIS in coming counter-insurgency operations in Deir Ezzor province:
During recent battles in Mosul, Raqqa, Tal Afar and Deir Ezzor, this specific type of vehicle – a simple civilian car modified with armored plates – has become the most standardized type of ISIS car bomb.
Next up, Major General Suheil Al-Hassan has been tasked with seizing the major border city of Abu Kamal. Once this jihadist bastion falls under SAA control amid the next stage of the 'Big Dawn' offensive, ISIS will have its days numbered in Syria.
Source: AMN