Syria
Syrian Army confronts insurgents in Idlib countryside and kills alQaeda members in Latakia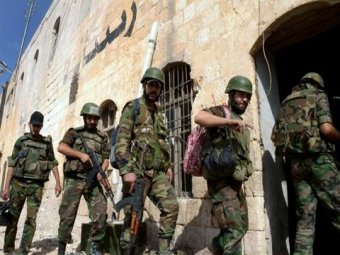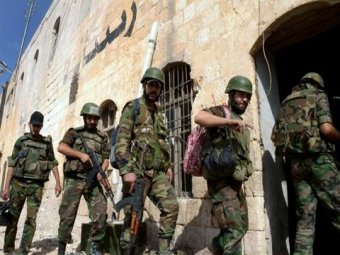 Syrian Army continues its operations in Khalidia neighborhood of Homs.
SANA state news agency has reported that units of Syrian Army have killed armed members, including Rakan Abed al-Jalil al-Tesh in al-Khalidia neighborhood of Homs city.
Syrian Army confronts insurgents in Idlib countryside.
Syrian Arab Army holds off a battle launched by militants on brick factory in Idlib countryside.
SANA says that units of Syrian Army has confronted armed men tried to attack one of the checkpoints near the brick factory killing and injuring many of them.
Our correspondent to Idlib stresses that the army has targeted spots of al-Qaeda organization in Saraqeb city in the north of Idlib.
Syrian Army has targeted series of the strongholds affiliated to al-Qaeda organization in Rabeia, Samiah al-Kerk and Khan al-Jooz in Latakia countryside.
SANA quotes a military source as saying that the operations have resulted in the death of many terrorists, including a Lybian called by "Abu Abed al-Rahman" and Abdullah al-Sayad called by "Abu Rudainah al-Saraqbi".