Syria
Syrian Army Cuts off Key Supply Lines to Terrorists' Main Base in Southwestern Damascus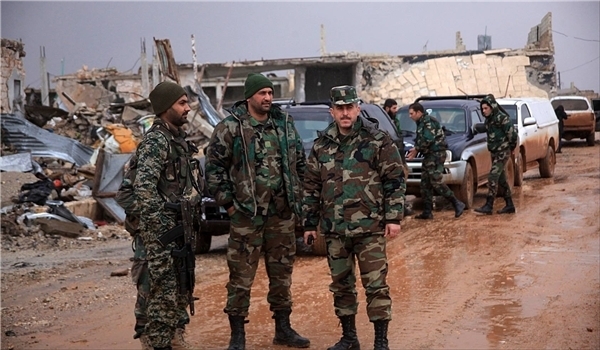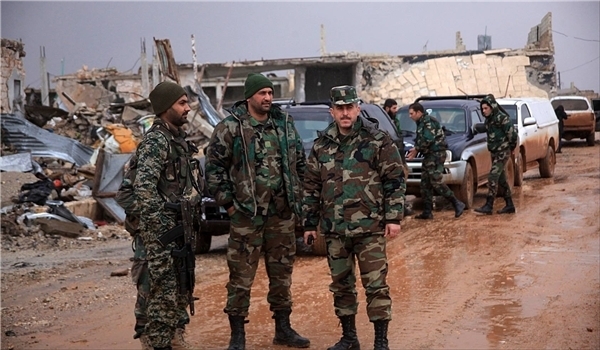 The Syrian Army troops managed to advance against the Al-Nusra Front (Tahrir al-Sham Hay'at or the Levant Liberation Board) and seized control over several regions in Southwestern Damascus, closing off the supply lines to the key base of the terrorists on Wednesday.
The army units drove the Al-Nusra out of Tal (hill) Halaf Shour close to the villages of Beit Saber and Beit Timan and Tal al-Maqla'a West of the village Kafr Hoor in Southwestern Damascus.
A number of terrorists were killed or wounded and the remaining pockets of them fled the battlefield in the attack.
A military source, meantime, said that the roads connecting the villages of Beit Saber and Beit Tima to Beit Jinn were cut off after the army gained control over the strategic hills overlooking Sahal Hineh region and the villages of Kafr Hoor and Beit Tima.
The Arabic-language al-Watan daily reported on Tuesday that the army men engaged in heavy fighting with terrorists near the village of Um Bateneh in Quneitra province and captured a command post of the militants of Jund al-Farouq Battalion at Damascus-Quneitra border.
In the meantime, the army's missile units shelled heavily terrorists' positions on the hills near the village of Kafr Hoor in Jabal (mount) al-Sheikh.