Syria
Syrian Army Destroys Several ISIL's Oil Tankers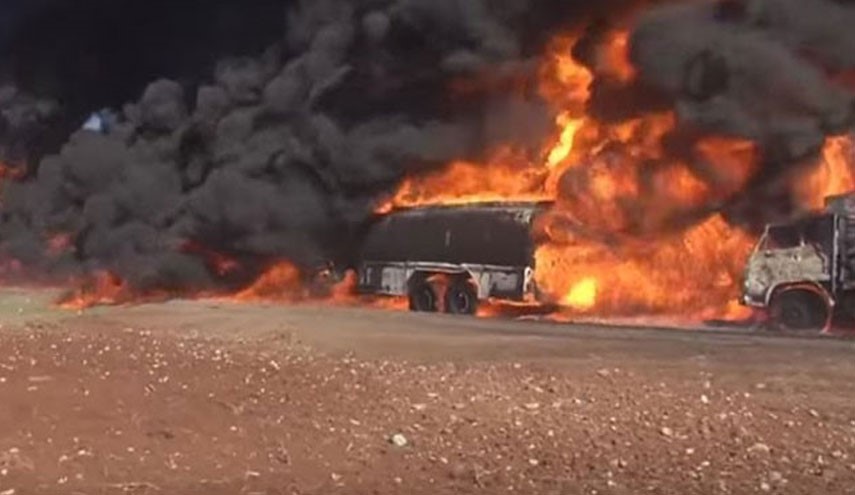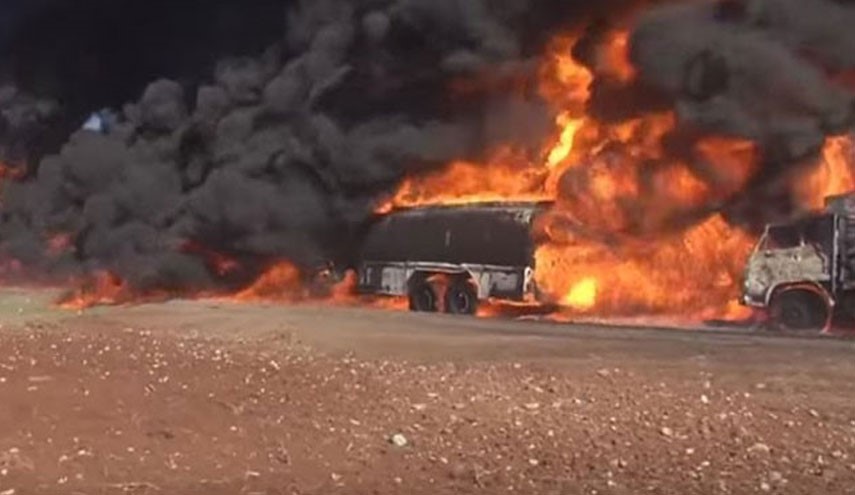 Syrian army soldiers have targeted ISIL's fuel convoy and have destroyed most of the tankers in the Eastern territories of Sweida province.
A number of ISIL's fuel tankers were targeted by the Syrian army men in the Eastern side of the village of Sha'af village in Eastern Sweida.
Most of the tankers were damaged and their drivers and guards were killed or wounded in the attacks.
Earlier this month, Syrian military forces launched a fresh round of attacks on ISIL's concentration centers and gatherings in the Southern province of Sweida, claiming the lives of several militants.
Several ISIL terrorists were killed and several more were wounded after the Takfiri group's strongholds in the Eastern side of the village of al-Shabika were heavily attacked by the Syrian Army.
ISIL's military hardware also sustained major damage in the attacks.