Syria
Syrian Army foils FSA infiltration attempt in northern Hama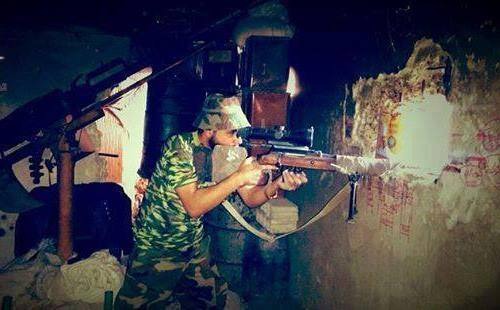 The Syrian Arab Army (SAA) foiled an infiltration attempt by the Free Syrian Army (FSA) this morning after another night of fierce clashes along the Hama-Idlib axis.
Led by their Jaysh Al-Izza faction, the Free Syrian Army attempted to infiltrate the Syrian Arab Army's positions at the Massasneh Checkpoint in the northern countryside of the Hama Governorate this morning.
However, the Syrian Arab Army was able to spot the FSA fighters before they were able to reach their lines at Massasneh.
According to a military report, the Syrian Arab Army troops at the Massasneh Checkpoint foiled the Jaysh Al-Izza infiltration attempt after a brief exchange with the militants.
The Syrian Arab Army then responded to the infiltration attempt by launching several artillery shells towards Jaysh Al-Izza's positions in the towns of Kafr Zita and Al-Latamnah.
Since last week, the situation in the Hama Governorate has gotten progressively worse, with both sides carrying out repeated attacks against one another.