Syria
Syrian Army Frees 40 Percent of Eastern Ghouta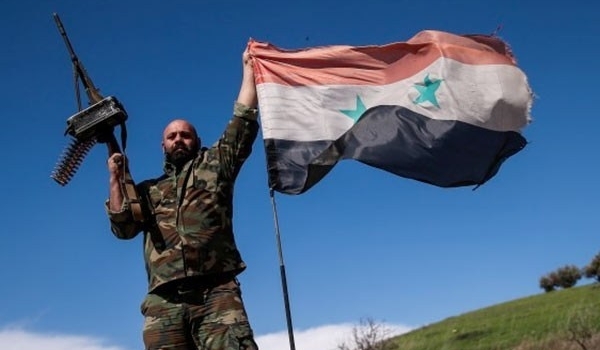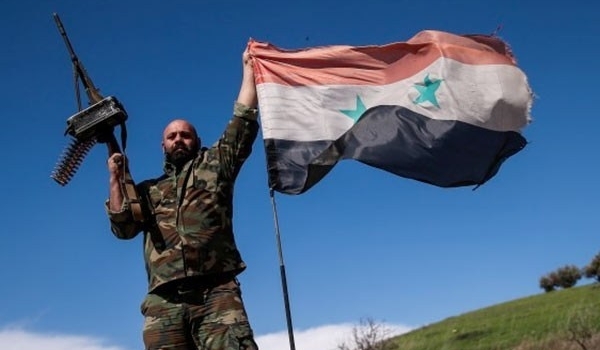 The Syrian Army troops have purged 40 percent of Eastern Ghouta of terrorists within the framework of their night operations and after the hours of the daily ceasefire in region end, field sources reported on Monday.
The sources said that the army men managed to advance against terrorists in different flanks and deployed near the settlements of Mesraba and Beit Sawa, imposing control over almost 37 percent of lands in Eastern Ghouta in the last several nights.
The sources further said that other army units managed to take control over 3 percent of Eastern Ghouta in Harasta region, adding that an approximate 40 percent of Eastern Ghouta has been liberated in the operations in recent nights.
The militants' continued attacks on non-military targets have caused the Syrian Army to intensify attacks on terrorists after hours of daily truce in Eastern Ghouta.
Spokesman for the Russian Reconciliation Center for Syria Brigadier General Vladimir Zolotokhin said Sunday that the terrorist groups carried out a heavy mortar attack on a medical center in Eastern Ghouta during the daily ceasefire in the region.
Zolotokhin reported that the terrorist groups, deployed in Eastern Ghouta, carried out mortar attack on a medical center near a checkpoint West of the village of al-Reihanah, adding that six more mortar shells landed 200 to 400 meters away from the center.
He further said that the terrorists have embarked on periodical sniper attacks at checkpoints erected at the humanitarian corridor near al-Wafedeen camp, violating the ceasefire in Eastern Ghouta.
The brigadier general said that civilians are still unable to leave Eastern Damascus via the newly-set up humanitarian corridor due to the terrorist groups' sniper and mortar attacks on the corridor, adding that the terrorists have fortified their positions in residential units, using women, children and the old as human shield.