Syria
Syrian Army Imposes Control over More Regions in Quneitra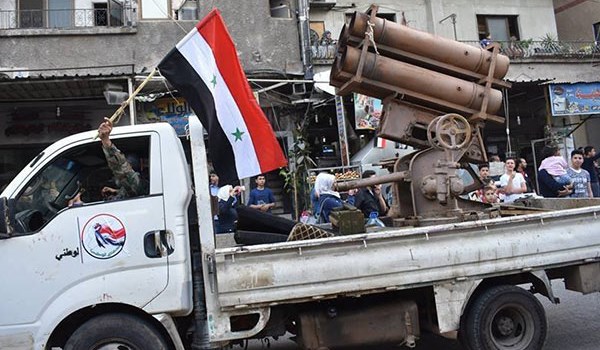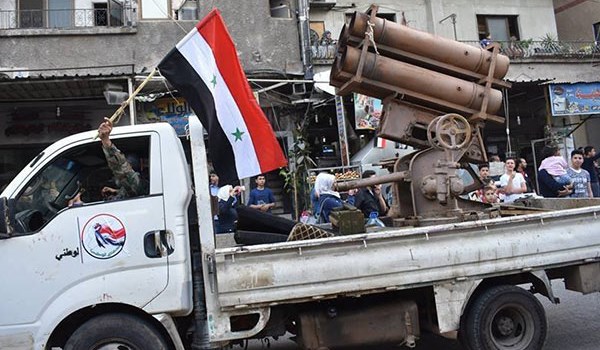 The Syrian Army forces imposed control over five more regions in Quneitra province on Sunday after the withdrawal of the terrorists under a ceasefire agreement.
The army men entered the villages of Majdaliyah, Kom al-Pasha, Ein al-Pasha, Rasm al-Halabi and Alirzan under the agreement.
The militants detonated their positions and set fire at their arms depots in the Old al-Quneitra, Jabata al-Khashab, Ofaniyeh, al-Hamidiyeh, Taranja, al-Horriya and al-Qahtaniyah in Quneitra before withdrawal.
Field sources said that some of terrorist groups in al-Hamidiyeh and Jabat al-Khashab in Quneitra have asked for special vehicles for their relocation to Idlib and slowed down the evacuation operation.
On Saturday, the army soldiers entered the villages of al-Zobeida, al-Moshrefiyeh and Rasm al-Karam in Southern Quneitra and the village of Roweihineh in Western Quneitera after withdrawal of militants.
In the meantime, militants in the villages of al-Mazayrib and al-Yadoudeh in Western Dara'a handed over three military vehicles, seven tands and a large volume of heavy equipment to the army men.
A field sources said that the army imposed control over more than 20 villages and towns in a large region between Quneitra and Dara'a, seizing control over 170 sq-km of land.