Syria
Syrian Army Imposes Control over Terrorists' Main Passageway in Eastern Damascus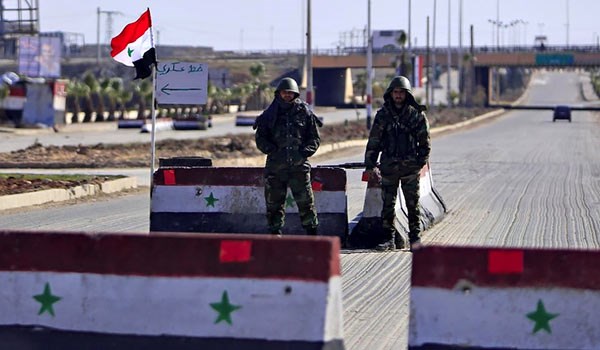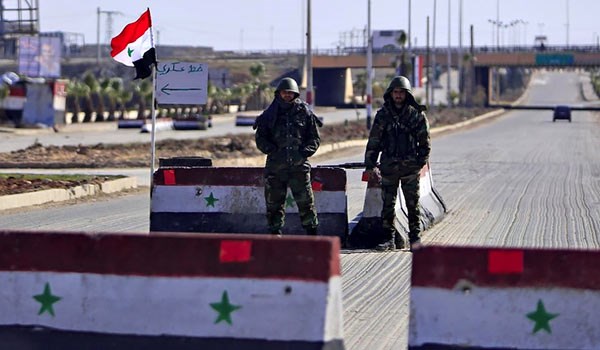 The Syrian Army troops continued to hit the positions of Al-Nusra Front (Tahrir al-Sham Hay'at or the Levant Liberation Board) in Eastern Ghouta on Sunday and managed to seize control over a passageway that connects Jobar to Ein Terma region.
The army men imposed control over Harmaleh passageway between Jobar and Ein Terma that was one of the main supply lines of Al-Nusra in the Eastern countryside of the capital.
Also, the army soldiers pushed Al-Nusra back from several buildings and positions South of Ein Terma parallel to al-Mat,halaq al-Janoubi region.
The army units further detonated a tunnel under a network of tunnels that had lined terrorists' positions East of al-Mat'halaq to the depth of Jobar, killing tens of terrorists.
Reports said earlier today that the army men managed to push Al-Nusra terrorists to areas around Sonbol petrol station in Ein Terma region and imposed control over several buildings.
The army units further embarked on rapid fortification of the newly-captured positions.
Also, the army's artillery units shelled Al-Nusra's positions and movements along the road between Jobar and Ein Terma regions.