Syria
Syrian Army Imposes Major Losses on ISIL, Al-Nusra Terrorists in Hama Province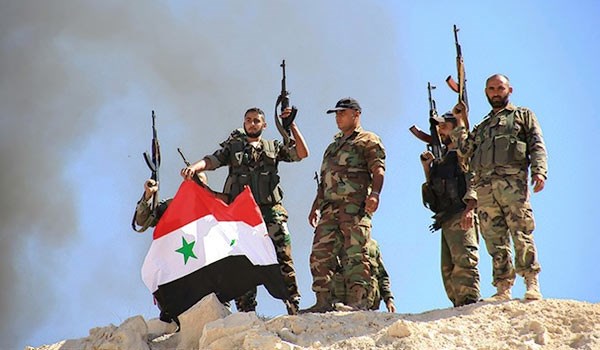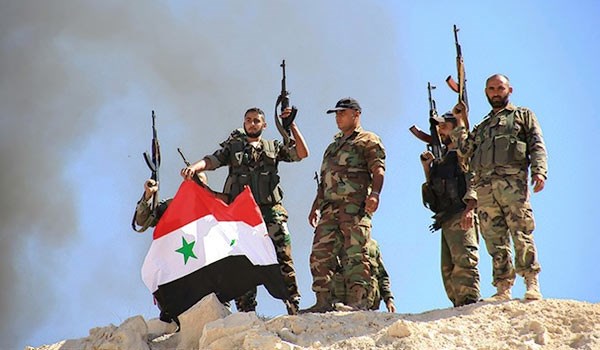 The Syrian Army troops continued to hit the positions and movements of ISIL and Al-Nusra Front (Tahrir al-Sham Hay'at or the Levant Liberation Board) in Eastern and Northern Hama on Saturday, killing and wounding a large number of terrorists and destroying their military hardware.
The army's artillery and missile units shelled a group of ISIL that intended to leave Eastern Hama for Al-Nusra-held regions in Idlib via Wadi al-Azib road, killing all the 20 members of the group.
In the meantime, the artillery units opened heavy fire at fleeing members of Al-Nusra in the village of Skeik in Northern Hama, destroying a tank and killing or wounding a number of the militants.
Relevant reports said on Friday that the army troops carried out a massive attack on terrorist groups' positions in Eastern Hama and retook full control over the lands they lost to militants on Thursday.
The Al-Nusra Front and Ahrar Al-Sham Movement joined forces on Thursday night to launch an attack on the Syrian Army in the Western countryside of al-Salamiyah city.
The terrorists attacked the Tal Kharfan area of Eastern Hama, resulting in the capture of several points.
At dawn on Friday, the army's 11th Tank Division launched an attack in the Tal Kharfan area, recapturing all the points they lost to the terrorists the night before.