Syria
Syrian Army Inches Closer to Main Terrorist stronghold in Northern Aleppo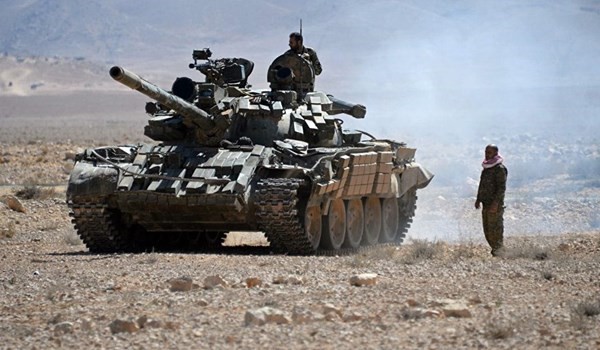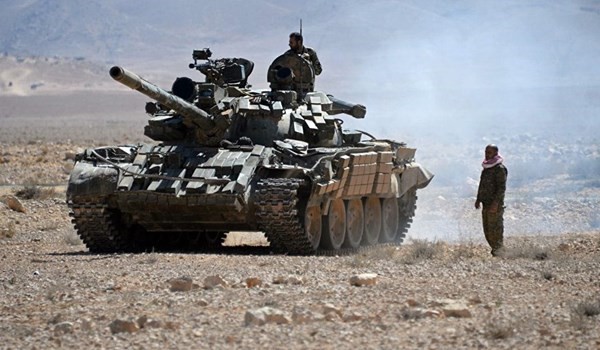 The Syrian army soldiers continued their anti-terrorism offensive in Northern Aleppo and managed to deploy forces in positions very close to one of the main bastions of the terrorists after killing 60 militants and destroying their equipment, well-informed sources said.
The sources said that following liberation of the village of Khirbet Anadan on Tuesday, the army forces continued their operation from two directions to take back the strategic town of Anadan, killing 60 terrorists and forcing the rest of them to retreat towards their main base, Anadan.
They added that the army soldiers have gained military control over Anadan from the direction of the town of al-Tamoureh and Khirbet Anadan.
In the meantime, the army's artillery and missile unis pounded the positions of the terrorists in Anadan, killing a number of them.
Also, the army units targeted and downed two imaging drones of the terrorists South of al-Tamoureh in Northern Aleppo.
The army aircraft, meanwhile, bombed terrorists' movements and gathering centers in the towns of Anadan, Haraytan, Bayanoun Hayan and its surrounding hills in Northern Aleppo.
Also, the army units engaged in fierce clashes with the terrorists in Northern Aleppo on Tuesday, and regained control of Khirbett al-Adnan village in the Southeastern parts of al-Tamoureh .
The Syrian army also killed and wounded several terrorists, and destroyed their military vehicles and equipment during the operations.