Syria
Syrian Army Inflicts Heavy Losses on Nusra, ISIL in Homs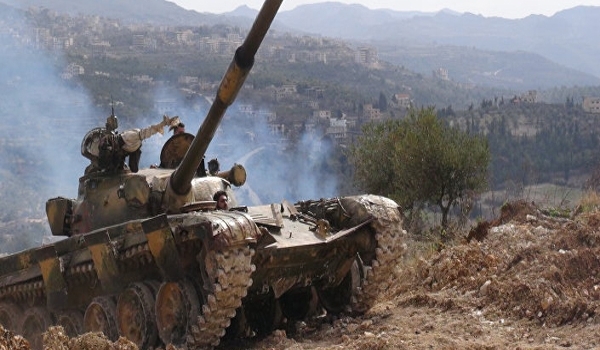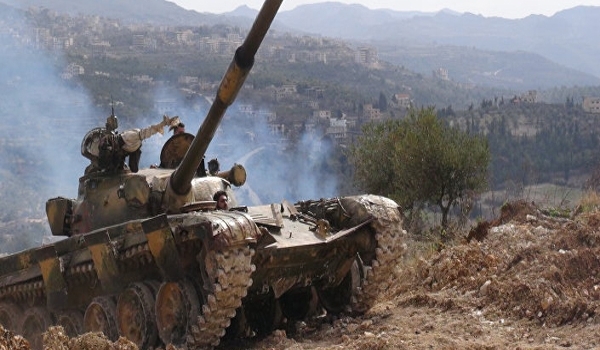 The Syrian Air Force and Army's artillery and missile units targeted the concentration centers of Fatah al-Sham Front (previously known as the al-Nusra Front) and ISIL in Northern and Eastern Homs, killing a number of militants and destroying their equipment.
The Syrian Army units hit ISIL's movements in areas North of the Fourth Station in the Western direction of the ancient city of Palmyra (Tadmur), killing 12 terrorists and destroying a bomb-laden vehicle.
The warplanes targeted heavily ISIL's centers near the Fourth Station, Tadmur and gas and oil fields, leaving a number of militants dead and their vehicles and bases destroyed.
The artillery units and warplanes meantime, hit Fatah al-Sham's bases hard in the village of Deir Foul in Northern Homs, killing several terrorists and destroying their vehicle.
The army units in retaliation for terrorists' attacks on civilians in Jabourin, targeted their bases in the villages and towns of al-Qantou, Talbiseh, Qarnateh and al-Farhaniyeh in Northern Homs, destroying militants' missile and mortar launchers.
Also, the army troops warded off three offensives of ISIL on government forces' positions in Northern, Northeastern and Eastern Homs on Tuesday, inflicting major losses on the terrorists.
The army men engaged in heavy fighting with ISIL terrorists that tried to break through their positions in the villages of Jubb al-Jarrah and Abu al-Ala in Northeastern Homs, killing and wounding a number of them and forcing the rest to retreat from the battlefield.
In the meantime, the army soldiers targeted concentration centers of a group of terrorists that had planned to carry out an attack on government positions in Talbiseh region.
The army troops also foiled ISIL's plan to capture their positions to the West of Palmyra city and killed a number of them in a preemptive move.
Also, the Syrian and Russian fighter jets bombed the gatherings and movements of terrorists in the villages of Deir Foul and Ezzeddeen in Northern and Northeastern Homs.