Syria
Syrian Army Launches Important Operation to Secure Aleppo Highway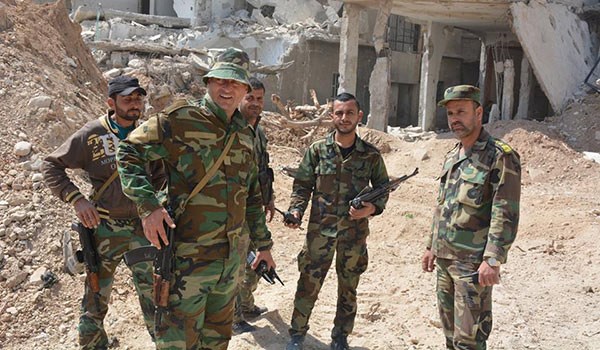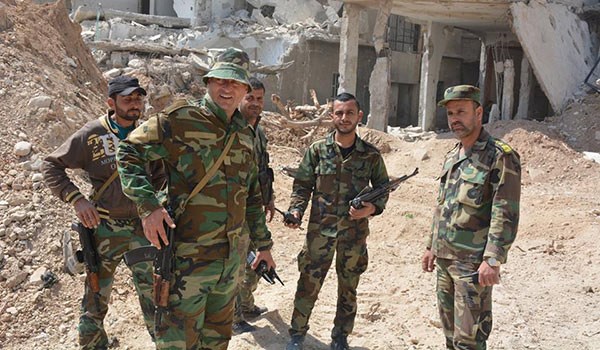 The Syrian Army troops launched an operation in Northeastern Hama, targeting terrorist-held territories in a region near the highway that connects the town of al-Salamiyah to Aleppo province.
The army soldiers, led by the Qalamoun Shield forces of the 3rd Division, stormed a number of villages North of Sheikh Hilal, scoring a big advance in a bid to secure the government's primary supply route to Aleppo province.
According to a military source in Hama, the army men, who liberated the villages of Rasm Sawan, Al-Rahraha, and Rasm al-Ahmar in the Sheikh Hilal region, are now operating to clear the remaining villages occupied by the terrorists in Northeastern Hama.
Militant-affiliated websites reported on Wednesday that a number of ex-officers of the Syrian Army defected the terrorist groups and surrendered to the government forces.
The websites reported that a number of ex-officers and military men that had defected the army and had participated in the military operation against the pro-government forces in the village of Hirbnafsa in Southern Hama left the battlefield and joined the Syrian army again.
The websites further said that the surrendered men further received government amnesty and were transferred to the village of Deir al-Fardis and later to Homs.