Syria
Syrian Army, NDF Continue to Hunt ISIL Terrorists across Aleppo Province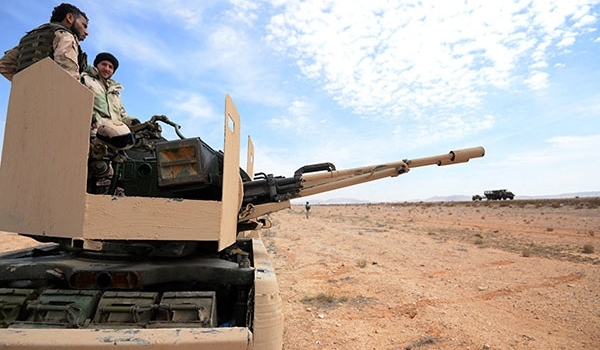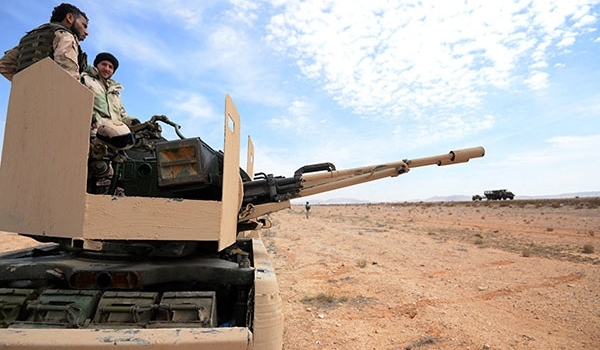 The Syrian Army and the National Defense Forces (NDF), for the second day in a row, stormed ISIL strongholds in the Southern and Eastern parts of Aleppo province, pinning the terrorists down behind their positions.
The ISIL centers and supplying routes in the Southern part Khanasser and near the village of Atshaneh and Jeb al-Ali came under the heavy attacks of the Syrian government forces, which left tens of the terrorists dead or wounded.
The Syrian pro-government forces also targeted the ISIL positions near the villages of Hamima al-Kabira, Rasm al-Kama, Serbes and Shweilekh in the Eastern battlefield of Aleppo province, inflicting major damage on the militants' machinegun-equipped vehicles.
Reports said on Sunday that the Syrian army and NDF seized back a strategic village and hilltop in the Southeastern part of Aleppo province .
The army units and popular forces are now in full control of Burj al-Atshanah village and Jabal al-Qaliyat (al-Qaliyat mountain) after tough battle with the Takfiri terrorists.
Scores of militants were killed and their military hardware was razed down in clashes with the Syrian government troops.