Syria
Syrian Army, Popular Forces Storm Militant Positions in Hama Province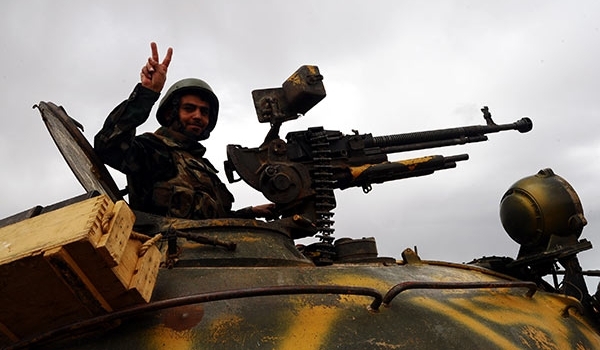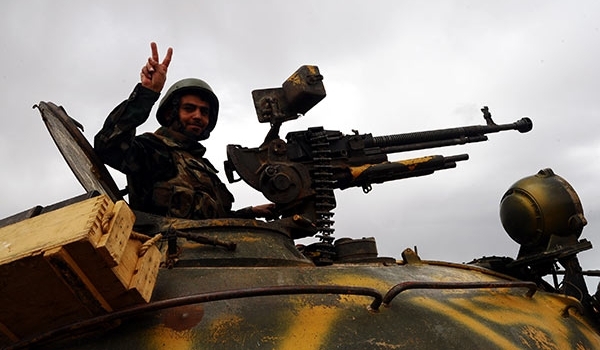 Media sources said on Monday that the Syrian Army alongside the country's popular forces raided Jeish al-Fateh's strongholds in al-Ghaab Plains.
The army said the 45th Regiment of the 1st Armored Division of the Army, in coordination with the National Defense Forces (NDF) and the Syrian Social Nationalist Party (SSNP), launched a new assault against the militants inside the town of Al-Mansoura in the al-Ghaab plains.
The Syrian forces struck the militants of Jeish Al-Fateh at the Western axis of al-Mansoura after advancing from their positions at the nearby town of Khirbat Al-Naqous; this assault expanded to the Al-Mansoura Grain Silos, where the Syrian forces were confronted by a large contingent of militants.
Also on Monday, Russian fighter jets targeted several militant centers in Hama province.
The sources said that the militant positions in al-Mansoura and Tal Wasit were massively bombed by the Russia air fleet, leaving scores of the militants killed or wounded.
Also on Monday, the Russian warplanes restarted the bombing of the terrorist groups' hideouts, and hit their military sites hard across al-Ghaab plains.
Local sources said that the Russia airstrikes were massive and left dozens of the militants killed or wounded.
The militant sites' infrastructures also sustained heavy damages in the Russian air attacks.