Syria
Syrian Army Preparing for Large-Scale Operation against Terrorists in Idlib Province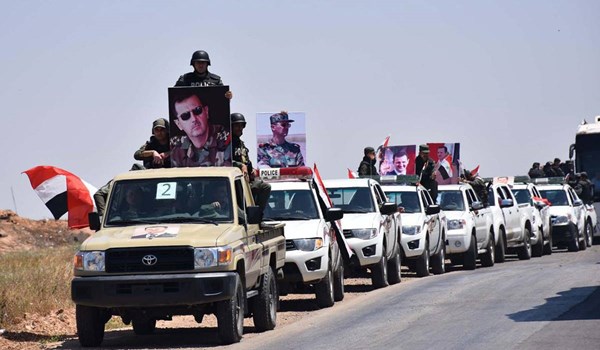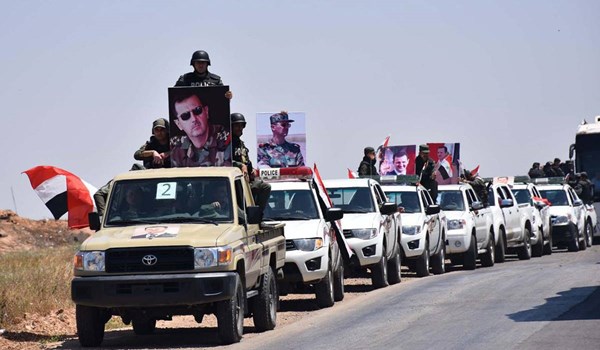 The Syrian Army has sent more troops and military equipment to the North-West, preparing for a major operation against terrorists in Idlib province, a well-informed source said on Tuesday.
The sources said that the army has dispatched a large number of fresh forces and a large volume of military equipment to Northeastern Lattakia and to Jisr al-Shughour region in Southwestern Idlib.
The sources further said that the army is possibly mulling to launch a fresh large-scale operation in Idlib after completing Southern Syria operation, adding that the army will probably kick off its operation from several flanks to liberate al-Ghaab Plain and Jisr al-Shughour to restore sustainable security to Northeastern Lattakia.
The army men's control over Northern Lattakia, including Jabal al-Akrad and Jabal al-Turkmen will also restore security to borders with Turkey, the sources opined.
They went on to say that a large number of the army's elite forces and advanced weapons will be forwarded to Idlib after completing Dara'a operation, adding that Idlib operation will be a hard battle for the government forces due to the presence of a large number of foreign terrorists in Northwestern Syria.
The terrorist groups have recently kicked off several attacks on the army positions in Northern Lattakia.
In a relevant development last week, the Syrian army troops engaged in tough battle with the Tahrir al-Sham Hay'at in Northern Lattakia, repelling the terrorist group's heavy attack after killing and wounding a large number of militants.
The army men engaged in fierce clashes with Tahrir al-Sham and its terrorists allies, deployed in the village of Nawara in Jabal al-Turkmen, and repelled their attack on government forces' positions between Nawara and the village of Arirah.
In the meantime, the army's artillery and missile units targeted terrorists' movements and supply line in the region, killing and wounding a number of gunmen.
Field sources, meantime, reported that the army men further carried out a counter-attack and recaptured lost lands near Nawara.
The sources further said that heavy fighting is underway between Damascus forces and terrorists in Atireh, al-Dareh and Shahroureh in Northern Lattakia.
The sources went on to say that hundreds of terrorists had participated in the attack, adding that the army men killed a large number of militants and destroyed their equipment on large scale.