Syria
Syrian Army Preparing to Storm Key Town in Eastern Homs as Vital Point toward Deir Ezzur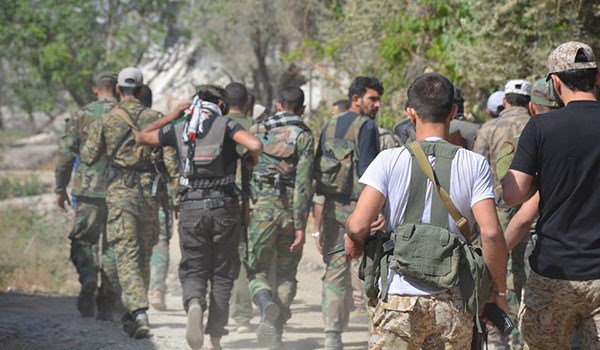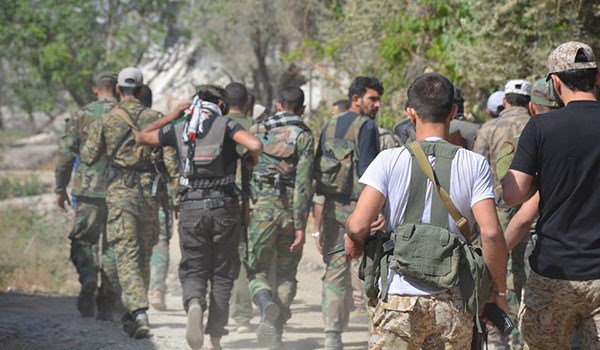 The Syrian Army troops continued their advances against ISIL in Eastern Homs, and are now getting ready to storm the last stronghold of the terrorists in the province that is also considered as a gate to Deir Ezzur, military sources said on Tuesday.
The sources said that the army soldiers, backed up by the country's Air Force, engaged in a fresh round of clashes with ISIL in near Palmyra city and seized control over Mount al-Mostadireh 20km away from Palmyra.
They added that the army aircraft, meantime, carried out several combat flights over ISIL's positions, supply lines and movements in al-Talileh, Station 3 and around the town of al-Sukhneh in Badiyeh (desert) of Palmyra, inflicting major losses on the militants.
The sources further said that the army now plans to move from Mount al-Mostadireh towards Arak oilfield a few kilometers away.
They added that the main objective of the army operation in Eastern Homs is winning control over the town and the region of al-Shukhna that is seen as a main gate to Deir Ezzur province to lift ISIL's siege on Deir Ezzur city and airbase.
In relevant developments in the province on Monday, the army troops and popular forces engaged in tough battle with ISIL in Eastern Homs and managed to repel the terrorists' attack, inflicting major casualties on them.
The army soldiers and Dar'a al-Qalamoun popular fighters engaged in fierce clashes with ISIL in Abu Qa'atour region 22km away from Jubb al-Jarrah up to areas near Kahleh battalion base and fended off their attack.
The army men killed a number of terrorists and forced their remaining pockets to retreat from the battlefield.