Syria
Syrian Army protects towns of Hama And Free Army Militias lose tens of their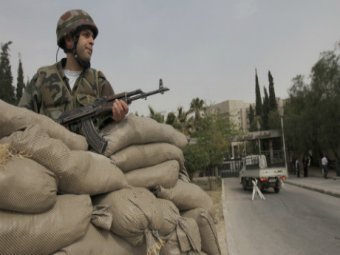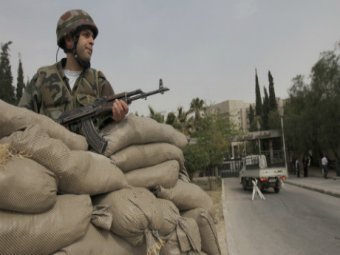 On Friday morning 21 December, units of Syrian Arab Army protected many towns of Hama city ,after its frustration to attacks carried out by Free Army Militias in the frame of the so called "the liberation battle of Hama".
Jeser Bet al-Ras, al-Rasef, and al-Azizia towns of Sahl al-Ghab has incurred to a series of organized rushes carried out by members of Free Army since the early hours of the morning, but the Syrian forces was able to answer this attack and kill tens of the attackers who fight in the third day which they call it "the liberation battle of Hama liberation" according of the reporter BreakingNews Network.
Syrian Army has frustrated an attack carried out by fighters of gun men in Jenan town of the east of Hama which considers an important town geographically.
Our reporter assures that Syrian army killed 13 of the armed men during their rush on a check point for the Syrian Army and seized their weapons. In addition to destroying 3 cars carries gunmen on Ayo – al-Khaledia axis through
The Militias of "Free Army" has declared before few days through "the military council of Hama" its staring of what is called the liberation battle of Hama, where the Arabian satellite channels picked news about the controlling of the armed men of some towns of Hama countryside which has been denied totally by a military resource.