Syria
Syrian Army Repels Terrorists' Attacks in Eastern Damascus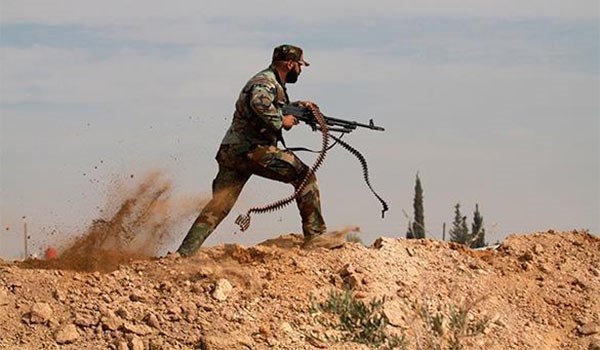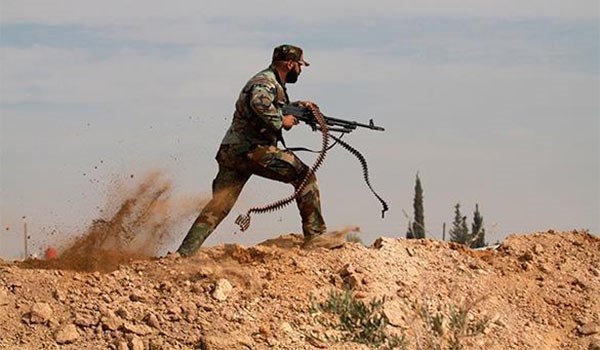 The Syrian Army troops fended off offensives of Jeish al-Islam and Faylaq al-Rahman on government forces' positions in Eastern Ghouta, inflicting major losses and casualties on them.
Faylaq al-Rahman and Jeish al-Islam terrorist groups attacked government positions' in the town of Jobar near the town's garages and mall, but their attacks were repulsed due to the Syrian army's strong defense.
The Syrian soldiers, in a counter-offensive inside Jobar, struck Faylaq al-Rahman's positions near the Tayba Mosque and Teachers Tower and captured five more buildings.
Terrorist groups suffered a heavy death toll in the failed attacks and the army's counter-attacks.
Reports said earlier today that the terrorist groups continued to shell the Syrian government forces' positions across Eastern Damascus regardless of the newly nationwide truce plan.
Militants' mortar launchers targeted the Eastern entrance of Damascus with several rounds.
In the meantime, government positions along Harasta highway near al-Qaboun al-Sina'ah in Jobar were attacked by the terrorist groups' mortar shells.