Syria
Syrian Army returns a holy shrine in Darya and protects Edlib from US, Israel and Puppet Regimes- backed terrorists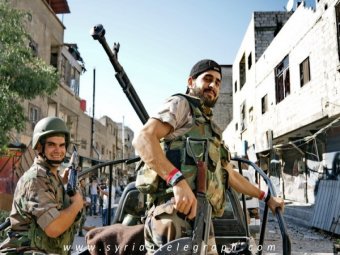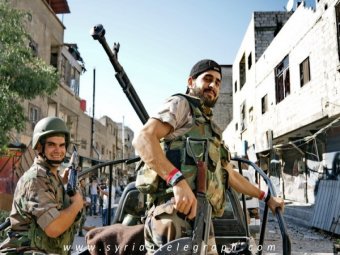 Syrian Army has taken control on the shrine of al-Syyedeh Sukaina in the middle of Darya city of Damascus countryside, while it has foiled Free Army militia's plan, which attempts to infiltrate Edlib city and targets a military checkpoint in it.
Syrian Army has returned the shrine from Free Army members, who were centered inside it through very precise process maintaining through it on the safety of the shrine.
According to the reporter of Breaking News Network, the operation depends on a firm strategy by digging a tunnel to reach Up into place of the shrine, where armed men have shocked by the appearance the Special Forces members of Syrian Army from the inside of the shrine, claiming the death of many of those armed men.
Syrian Army continues its operations in Darya through an operation takes place on the surrounding of the forensic building killing dozens of the armed rebels and advancing in the city, which is an important stronghold for the armed men of Free Army in Damascus countryside.
Syrian Army protects Edlib from al-Nusra Front.
Syrian Arab Army frustrates a plan of an armed groups, linked to al-Nusra Front, that attempt to infiltrate on Edlib city through the Northern groves near Kheldet Mardin.
Acording to the correspondent of Breaking News Network in Edlib, the plan necessitates sneaking the members of the front to the city's North Corniche and abuse at Syrian Army checkpoint, and then controlling the barrier, but the plan has been failed after confrontation of Syrian Army and arrested 7 who began the attack.
The reporter points out that Syrian Army has carried out operations against the strongholds of the armed men in Darkoush of Edlib countryside killing the rebel leader Wafo al-Haj and other armed men