Syria
Syrian Army Scores More Victories against Militants North of Latakia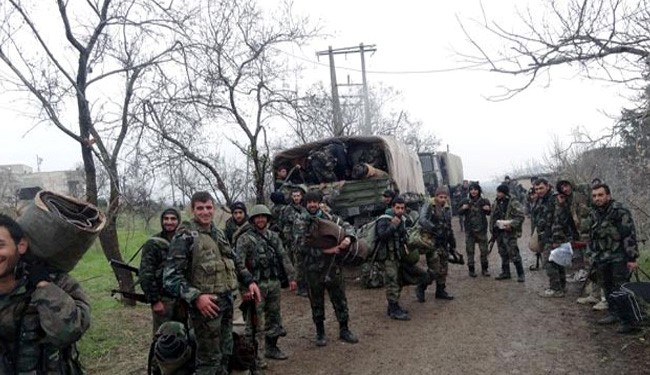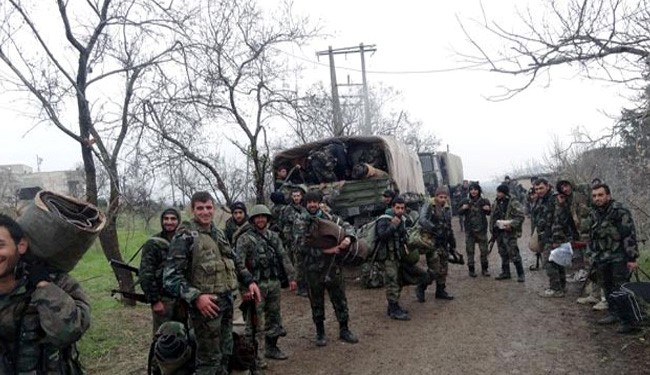 The Syrian army and National Defense Forces (NDF) drove the militant groups back from more villages in the mountainous regions of the coastal province of Latakia near the border with Turkey.
The pro-government forced, after several hours of tough battle, imposed full control over the villages of Ein al-Beidha, Shir al-Dhaba'a and Ruweisat Rasho.
Scores of the militants were killed or wounded in the army attacks.
The engineering units of the army have started to defuse bombs and other kinds of explosive devices planted with the militants in the newly-liberated villages' buildings.
Also on Thursday, the Syrian army and popular forces made gains in several areas in the Northeastern countryside of Latakia, purging them of terrorists.
The Syrian Army units, in cooperation with popular defense groups, purged the terrorists from Barza al-Tahtani village and Katef al-Zaitona, Daher Sando, Tal Ghweirat and Jabal Abu Ali regions in the Northeastern countryside of Latakia, FNA reported.