Syria
Syrian Army Seizes Strategic Hilltop in Dara'a Province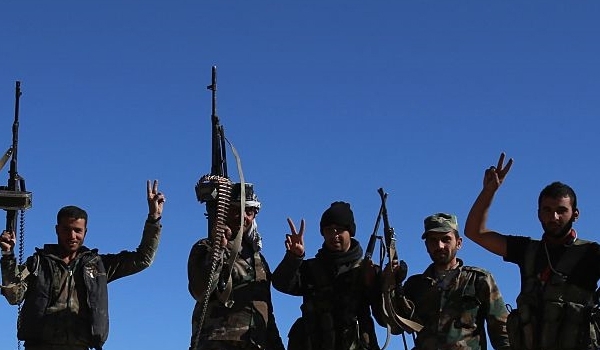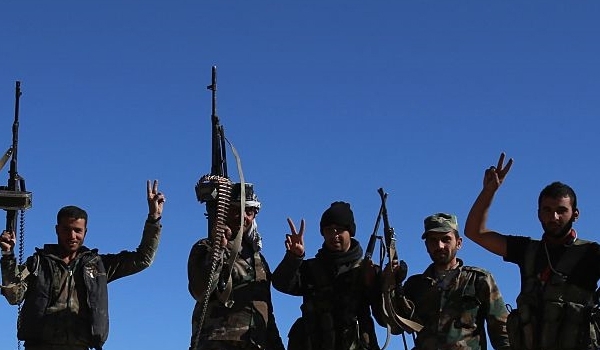 The Syrian army and the National Defense Forces (NDF) captured the strategic hilltops of Koum Aqre paving the way for opening a new front in the Southern parts of the country.
The Syrian troops stormed the military positions of the militants in Koum Aqre hilltop near the strategic towns of Kafr Shamis and Sheikh Meskeen, killing scores of the Al-Nusra Front Takfiri terrorists in heavy clashes over the strategic regions.
On Saturday, the Syrian forces started their military operations in the surrounding areas of the strategic towns of Sheikh Meskeen.
On Sunday, the Syrian forces stormed the militant groups' defense lines in the Southern Dara'a province and pushed them back from Khirbat Kom Maqaraq strategic village after inflicting heavy casualties on the militants.
The pro-government forces continued their advance against the militants near Kafr Shamis, targeting Takfiri terrorists at the village of Khirbat Kom Maqarah.
Following a series of fierce clashes with the militants, the Syrian army and its allies prevailed over the militants and won control over Khirbat Kom Maqarag village in the Northern countryside of Kafr Shamis in Dara'a province.
On November 19, the Syrian army intensified operations against the Takfiri militants in the province of Dara'a, engaging in heavy clashes with the terrorists in various locations.
The Syrian troops targeted militants' positions in Sheikh Meskeen, Atman and Muzayrib towns in Dara'a province.
On November 20, the Syrian Army troops repelled an offensive of the so-called Free Syrian Army (FSA) on their positions near the town of Sheikh Meskeen in Dara'a province and killed at least 24 militants.