Syria
Syrian Army Starts Long-Awaited Operation from 3 Flanks in Aleppo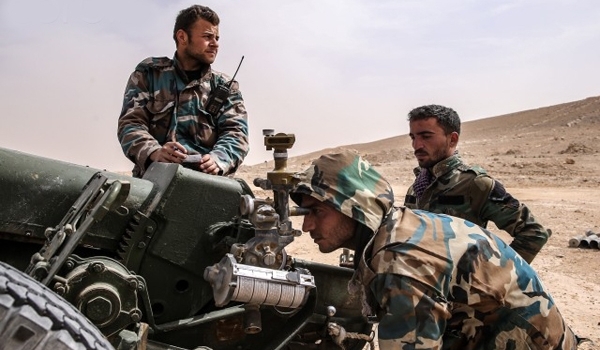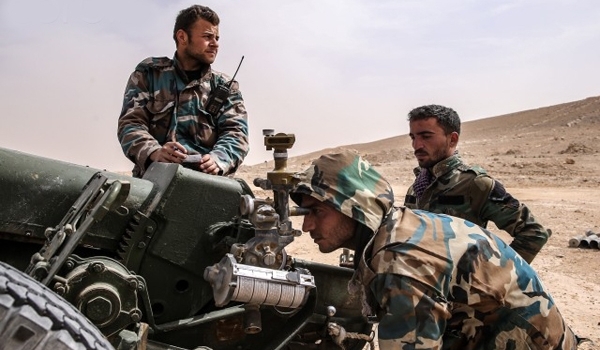 Syrian Army troops and Quds Devotees popular fighters stormed the positions of Jeish al-Fatah terrorists from three different flanks to take back militant-held districts in Eastern Aleppo.
Syrian government forces used the Southern side of Tal (hill) Seifan in the first flank to attack the positions of Nouralddeen al-Zinki terrorists.
Army forces also stormed militants' defense lines via the second flank in Ba'abadin neighborhood towards Ba'eidin square.
The army soldiers and their popular allies also moved through the Southern side of Tal Ba'abadin towards the Youth Housing Complex and Agricultural School and from South of Manasher Brij neighborhood towards Northeast of Hananou neighborhood to form the third flank of the government troops' large-scale operation against terrorists in Aleppo.
Simultaneous with pro-government forces' offensives from three flanks, army's artillery units shelled heavily terrorists' positions in the region. Heavy shelling has forced the terrorists to retreat from their positions in some regions.
Reports said resistance forces in the first flank have already captured Ba'eidin square that connects the three neighborhoods of Ba'eidin, al-Heidariyeh and Ein Tal and overlooks the entire surrounding area.
In the meantime, army forces and resistance fighter started large-scale attack in Sheikh Saeed neighborhood and managed to advance against terrorists.
The resistance troops' missile units targeted the terrorists' positions in the neighborhoods of al-Mansoureh, al-Rashedeen and Scientific Research Centers in the Western part of Aleppo.
In relevant developments in the city on Friday, Syrian Army troops and popular forces started a powerful assault on Jeish al-Fatah's positions in a key district in Southern Aleppo, inflicting major losses on the militants.
The Syrian Armed Forces and the Iraqi al-Nujaba fighters stormed the terrorist groups' concentration centers in the Northwestern side of Sheih Saeed district near al-Rashedeen, inflicting heavy casualties on the terrorists of Jeish al-Fatah.