Syria
Syrian Army Tightens Noose on Terrorists' Main Stronghold in Southwestern Damascus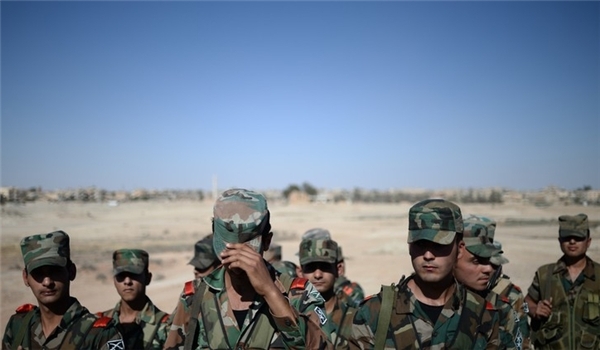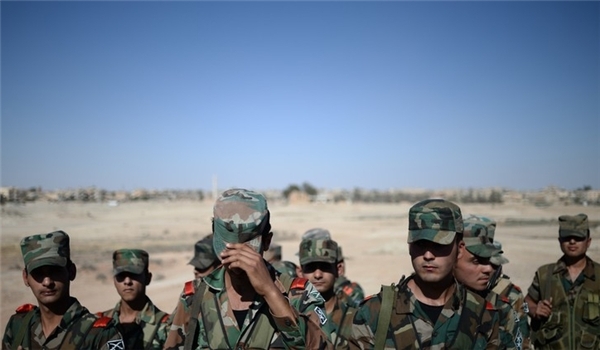 The Syrian Army troops purged another key region of Al-Nusra Front (Tahrir al-Sham Hay'at or the Levant Liberation Board) in Southwestern Damascus on Wednesday and managed to extend the range of their control over a strategic terrorist-held region.
The army men stormed the remaining pocket of Al-Nusra North of Bardaya Mountains and cleaned the area of terrorists after inflicting major losses on them.
The army has significantly advanced against terrorists in the region between Beit Jinn and al-Mughur al-Mir regions in Southwestern Damascus, tightening noose on the Al-Nusra from Northeast of Beit Jinn Farm that is a strategic bastion for the terrorist group.
Military sources confirmed on Tuesday that the army's artillery units opened heavy fire at the movements of a group of Al-Nusra terrorists near the village of al-Mughur al-Mir, killing and wounding the entire members of the 17-member group and destroying their arms and ammunition.
The artillery units, meantime, pounded the Al-Nusra strongholds in al-Mughur al-Mir and Beit Jinn Farm, inflicting major losses on the terrorists, the sources added.
The army's heavy attacks have inflicted major defeats on the Al-Nusra that is on verge on full collapse in Southwestern Damascus, the sources said, adding that a large number of terrorists have escaped from Zahr al-Aswad hill and al-Ziyat region towards al-Mughur al-Mir.