Syria
Syrian Army Troops Advance in Deir Ezzur's Strategic Regions to Reach ISIL Base Near Iraq Border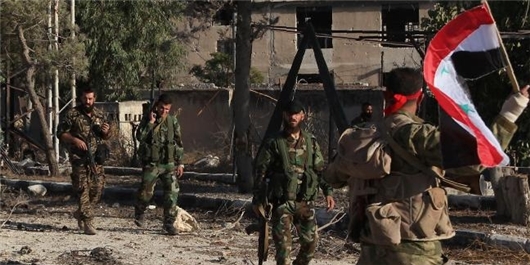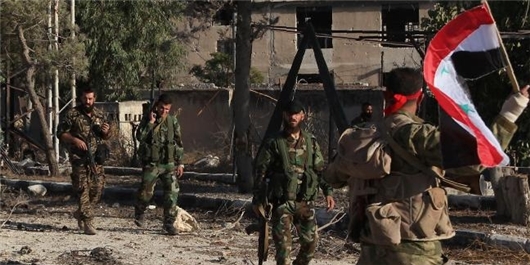 The Syrian army units continued Valfajr 3 military operations to reach the town of Albu Kamal at the border with Iraq, regaining control of a strategic region.
The army forces engaged in heavy clashes with the ISIL terrorists in Southern Deir Ezzur on Thursday, imposing full control over the T2 pumping station.
During the clashes, the Syrian army soldiers killed and wounded a number of terrorists and destroyed their military equipment.
Given the strategic position of T2 station near the Syrian-Iraqi border, the region is considered as the army's start point to advance towards Albu Kamal.
The army soldiers are carrying out Valfajr 3 operation in Southwestern Deir Ezzur to reach the strategic ISIL-held town of Albu Kamal in the Southeastern part of the province.
The army men hit ISIL's defense lines and imposed control over al-Artawaziyeh region South of T2 oil pumping station on Wednesday.
A military source confirmed that a large number of terrorists were killed during the Wednesday operations.